Fishing Outlook & Conditions
Elk River Guide Service's Tip of the Week
Brown Trout
Water Flow Data
5-Day Outlook
as of 2/25/16
Have had some really bad weather will update as possible. 304 636 7642
Techniques & Tips
as of 2/25/16
hit the banks with terrestrials
Current Conditions
as of 2/25/16
Have had some really bad weather will update as possible. 304 636 7642
Local Species
Available Year round
Brown and Rainbow Trout
Elk River Guide Service's

Recommended Fly Patterns

"Must-have" fly fishing patterns in descending order of importance:
| Name: | Colors: | Size(s): |
| --- | --- | --- |
| Adam's Purple Parachute | N/A | 12 |
| Bead Head Prince | N/A | 12 |
| LePage Bead Head Hare's Ear | Natural | 12 |
| Muddler Minnow | N/A | 6 |
| Pheasant Tail nymph | natural | 18 |
| Travis Para Ant | N/A | 16 |
| Flash Beetle | N/A | |
Adam's Purple Parachute
Tie on this deadly purple parachute dry fly to show trout something unique.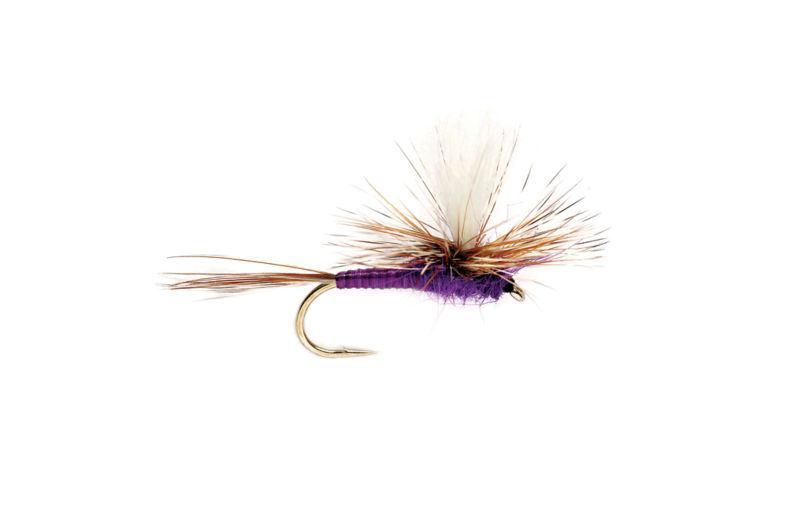 Elk River Guide Service's

Recommended Gear
Description:
About Elk River
Slatyfork portion of Elk River near the Elk River Inn. This is the headwater portion of the river below the junction of Big Spring, Slatyfork and Old Field. This stream is underlain with limestone and the resultant alkalinity provides an abundance of insects. Known to the locals as Slatyfork, it is actually the same river as the one at Elk Springs. These upper reaches are usually less than twenty feet wide and have a more intimate feel than the portion below the springs. It is managed under catch and release regulations for the wild rainbows and browns as well as the occasional brookie recruited from one of several small tribs. In summer, it's possible to stand at the "sinks" and watch the stream slide under a ledge creating several miles of dry streambed below.
Nearest Airport:
Lewisburg , Wv , Clarksburg, WV
Hatches:
tiny baetis
Best Time to Fish:
mid-day
Best Stretch:
Slatyfork portion of Elk River C&R area
Best Access:
Slatyfork parking area