Fishing Outlook & Conditions
Jeramie Prine's Tip of the Week
The Wind River blew out this last weekend with rain and snow in the high country. Looks for dry weather patterns before committing to fish the area. Dry dropper season is here! Use foam and a traditional freestone nymph.
Water Flow Data
5-Day Outlook
as of 10/4/22
Temperatures will be in the 60's this week. It looks like a great week to fish the Wind River as soon as it is clear. Mornings are chilly so dress accordingly. It is time to break out the waders!
Techniques & Tips
as of 10/4/22
The best technique right now is matching the hatch with dry flies and dry-dropper setups. The eat is on. Be patient and let those cutthroats eat your fly before the hook set.
Local Species
Available Fall
Yellowstone Cutthroat

Brown Trout

Rainbow Trout

Grayling

Whitefish

Brook Trout
Jeramie Prine's

Recommended Fly Patterns

"Must-have" fly fishing patterns in descending order of importance:
| Name: | Colors: | Size(s): |
| --- | --- | --- |
| Fly Formerly Known As Prince | natural | 10 |
| Elk Wing Caddis | brown | 14 |
| Birchell's Hatching Midge | brown | 16 |
| Hot Head Euro Pheasant Tail | N/A | 18 |
| TH Zebra Midge | N/A | 16-18 |
Fly Formerly Known As Prince
A must-have nymph for every fly box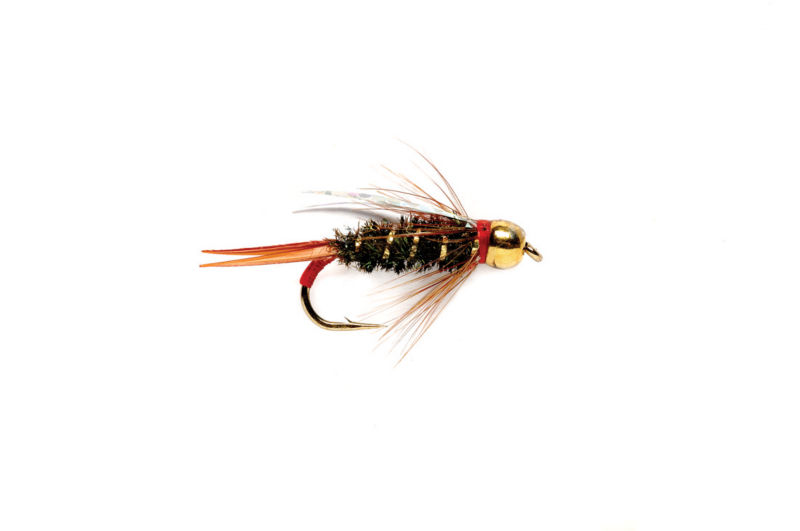 Jeramie Prine's

Recommended Gear
Description:
About Wind River
Dubois is considered the most remote town in the lower 48. So if getting away from the crowds and having the river to yourself is something you're looking for, look no further! The Wind River is an amazing fishery with big Browns, Yellowstone Cutts, Rainbows and Brookies. We also have backcountry rivers, lakes and streams filled with wild fish (grayling and golden trout). There is an abundance of wildlife here as well; grizzlies, wolves, elk, deer, moose and antelope. If you do fish here bear spray is a MUST! Fishing here is a lot like the way fly fishing was meant to be. Hire a guide if this is your first time as many folks come here and get skunked on the Wind River.
Nearest Airport:
Jackson Hole
Hatches:
Golden Stone Flies, baetis and adult mayflies, and midges.
Best Time to Fish:
10-3
Best Stretch:
All public access points in Dubois and East
Best Access:
All public access points