Fishing Outlook & Conditions
Jeramie Prine's Tip of the Week
The Bighorn River flows are now at 1700 cfs. Fishing has been productive and everyone is happy to see the river back to normal again. It is fall and there is moss, so keep those flies clean! Soon, moss will not be so much a problem as it clears from the river. To see the actual water flows, please visit: https://www.usbr.gov/gp-bin/arcweb_boyr.pl
Water Flow Data
5-Day Outlook
as of 10/2/23
Temperatures are starting to cool down. Still be on the look out for thunderstorms.
Techniques & Tips
as of 10/2/23
Nymphing and streamer fishing are what is in order right now on the Bighorn River.
Local Species
Available Fall
Trout
Jeramie Prine's

Recommended Fly Patterns

"Must-have" fly fishing patterns in descending order of importance:
| Name: | Colors: | Size(s): |
| --- | --- | --- |
| Bead Head Hare's Ear Flashback | N/A | 16 |
| Indicator Spinner - Trico | N/A | 16 |
| Shaky Worm | N/A | 16 |
| Rouse's J-Dub Sow Bug | N/A | 16 |
| Schroeder's Parachute Hopper | N/A | |
| Schultzy's Red Eyes Leech | N/A | |
Bead Head Hare's Ear Flashback
Fish love flies that have a bit of flash.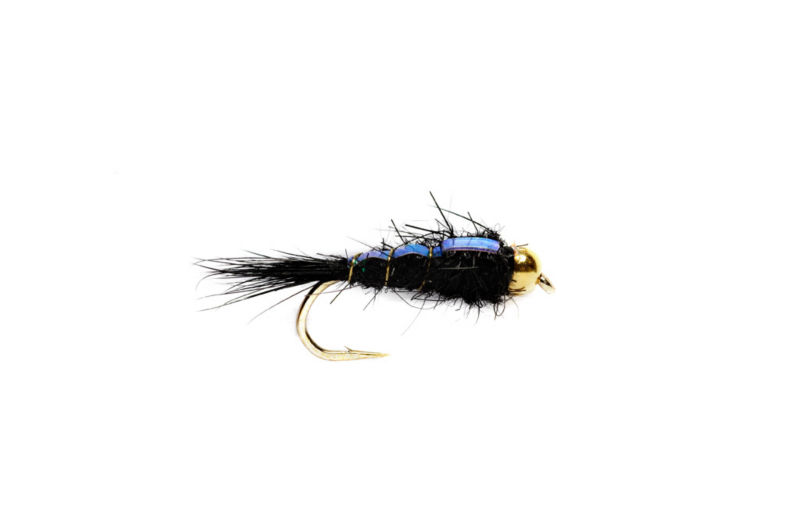 Jeramie Prine's

Recommended Gear
Description:
About Bighorn River
The Bighorn River in Wyoming is an amazing fishery that can be fished year-round for big healthy Browns, Rainbows, and the occasional Cutthroat Trout. It definitely helps to fish this river from a drift boat as it is a large river, and there is limited and hard to reach public access. The Bighorn River boasts roughly 1100 trout per mile, and the scenery is not too bad either. The Bighorn River in Wyoming is similar to the stretch in Montana, but not nearly the amount of people the river sees up north. With that said, the Bighorn in Wyoming has been discovered and in the spring the river can get pretty busy. Winter can be a great time to fish the Bighorn with little to no crowds. In summer, anglers can count on moss but some great dry fly fishing. Fall can be a magical time on the river with cooler temps, less moss, and fish chasing streamers.
Nearest Airport:
Riverton Regional Airport
Hatches:
Midges, sow bugs, baetis, mud bugs, and annelids.
Best Time to Fish:
9:00-4:00
Best Stretch:
All of it!
Best Access:
Wedding of the Waters