Fishing Outlook & Conditions
Orvis Seattle's Tip of the Week
Dry flies! Terrestrials are the ticket right now. Royal Wulff, Ant patterns, Beetles, and Caddis
Water Flow Data
Orvis-Endorsed guides nearby
At the present time, there are no endorsed guides on the mainstem Snoqualmie.
5-Day Outlook
as of 8/28/23
Keep a stream thermometer with you and monitor water temps as you are fishing. The hotter weather is pushing water temps into potentially dangerous ranges for the fish. Look for caddis or mayfly hatches coming off. You can also try bigger attractors like a PMX or Chubby Chernobyl. Swinging a soft hackle can be a good option.
Techniques & Tips
as of 8/28/23
Dry flies during hatches. Nymphs. Dry Droppers.
Local Species
Available Check Regulations Depending on if you're fishing the middle fork, South Fork or North Fork
rainbow trout

Coastal Cutthroat trout
Orvis Seattle's

Recommended Fly Patterns

"Must-have" fly fishing patterns in descending order of importance:
| Name: | Colors: | Size(s): |
| --- | --- | --- |
| Adam's Purple Parachute | Purple | 12-16 |
| Patriot Dry Fly | red/blue | 12-16 |
| Rosenbauer Parachute Beetle | black | 12-16 |
| Royal Humpy | red | 12-16 |
| Sculpin Streamers | Green | 8 |
| Bead Headed Pheasant Tails | Black | 14-18 |
| Bead Head Stonefly | coffee | 8-14 |
| Hot Head Euro Pheasant Tail | chartreuse | 12-16 |
| Lighting bugs | Silver | 14-18 |
Adam's Purple Parachute
Tie on this deadly purple parachute dry fly to show trout something unique.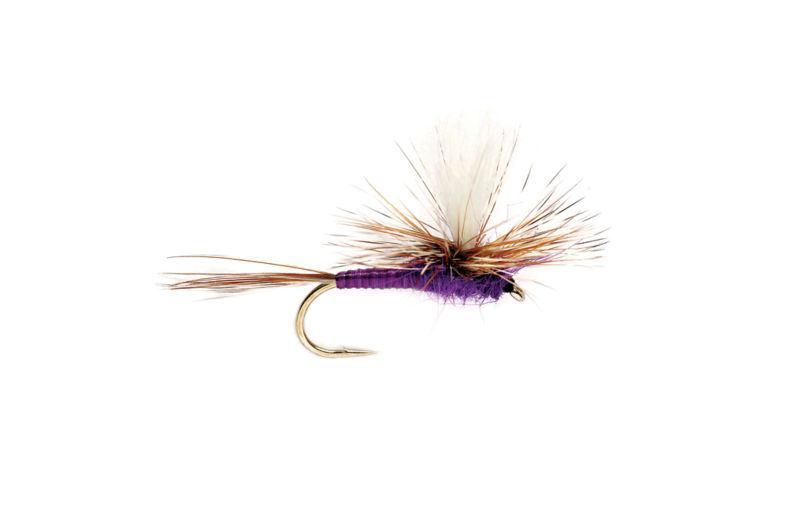 Orvis Seattle's

Recommended Gear
Description:
About Snoqualmie River
The Snoqualmie River is less than 45 minutes from Orvis Seattle and has a minor winter steelhead run between the towns of Carnation and Fall City. Wild searun Coastal Cutthroat and Rainbow Trout can also be found August through November. King salmon enter the river in early September. Coho in October and Chum salmon in November. Pink salmon come in odd numbered years. Winter steelhead enter the river in November but due to the higher flows, the Snoqualmie is not very fly friendly. The mean flow is 2500 cfs Hatches work well in specific times of the year for Searun Cutthroat and Rainbow trout.
Nearest Airport:
Seatac International
Hatches:
Caddis, mayflies
Best Time to Fish:
Mid-Day
Best Stretch:
Fall City to the Snoqualmie Falls
Best Access:
Any boat ramp or bridge in between those two points.