Fishing Outlook & Conditions
Keith Allison's Tip of the Week
Good overnight tides should have new fishing showing up in the lower Sol Duc.
Water Flow Data
5-Day Outlook
as of 5/16/22
Sol Duc is open to spring chinook and gamefish as of May 1st, Hoh will open June 1st.
Techniques & Tips
as of 5/16/22
Swinging intruders in chartruese, black and blue.
Local Species
Available Hoh:June 1-August 31, September 16-March 31st,2022
Steelhead

Salmon and Sea Run Cutthroat
Keith Allison's

Recommended Fly Patterns

"Must-have" fly fishing patterns in descending order of importance:
| Name: | Colors: | Size(s): |
| --- | --- | --- |
| Bead Head Flash Zonker | White/Pink | |
| Woolly Bugger | Black/Olive | |
| Egg Fly | Pink | 4 |
| Elk Wing Caddis | Tan | 10-12 |
| Trout Beads | Orange/Pink | 8mm-14mm |
| Flash Flies | Pink/Red/Chartruese | |
| Freshwater Clouser | Chartruese, Blue or Red | |
| Robinson's Psychedelic Smurf Stone | N/A | |
Bead Head Flash Zonker
When fishing for bass, this pattern fills the need for an all-purpose big fish fly.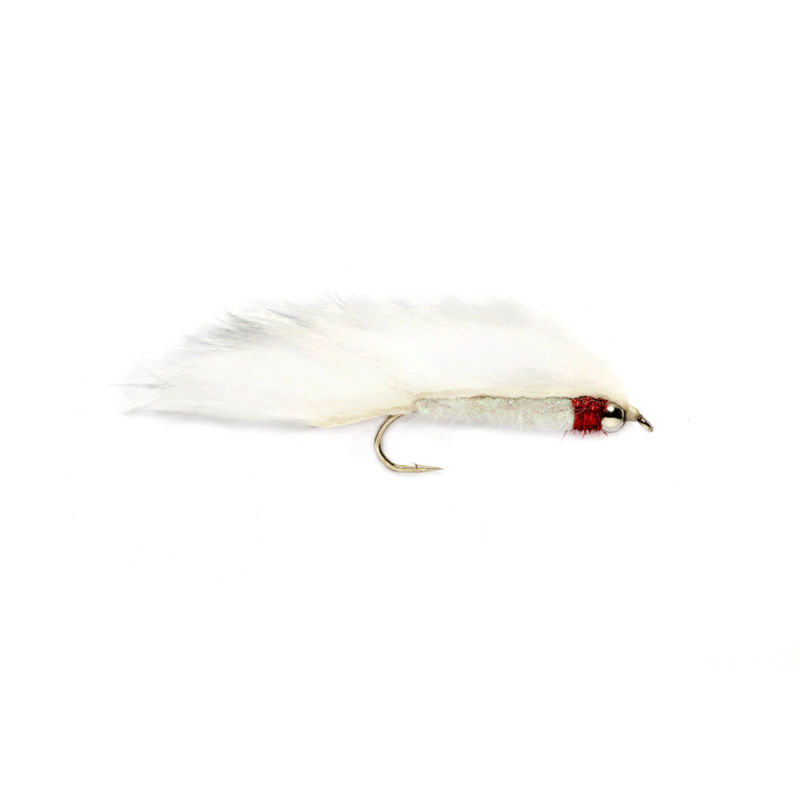 Keith Allison's

Recommended Gear
Description:
About Hoh
The Hoh River on Washington's Olympic Peninsula is glacier fed from Mount Olympus within Olympic National Park meandering through a valley of temperate rain forest. Large gravel bars with long runs, log jambs and braided side channels dominate this river. It's one of the premier rivers for large winter run steelhead on the west coast. Steelhead are present year round and Salmon run April thru November. Sea Run Cutthroat are present summer and fall. The Quillayute Basin includes the Bogachiel, Calawah and Sol Duc Rivers in and around Forks, WA. The Bogachiel is a clear freestone river originating from Bogachiel Peak in the Olympic National Park and has numerous tributaries. Below the hatchery the Calawah joins the Bogachiel and adds considerable flow during fall and winter months. The Sol Duc also joins the Bogachiel at Three Rivers forming the Quillayute River to the Pacific. Be advised the Calawah and Sol Duc are technical white water rivers.
Nearest Airport:
Seatle Tacoma International Airport
Hatches:
N/A
Best Time to Fish:
Early and late
Best Stretch:
Morgan's Crossing to Cottonwood Campground
Best Access:
Morgan's