Fishing Outlook & Conditions
Keith Allison's Tip of the Week
Coho are dispersed river wide and fall chinook beginning to show in decent numbers. High tide cycles have been productive down low.
Water Flow Data
5-Day Outlook
as of 10/2/23
Minor precip, we could use another good round of rain.
Techniques & Tips
as of 10/2/23
Streamer fishing and swinging flies in black/blue/chartruese/red and pink. Nymphing the bead has been productive for steelhead.
Local Species
Available Hoh: Jan1-Mar31,Jun1-Aug31,Sep16-Dec31
Steelhead

Salmon and Sea Run Cutthroat
Keith Allison's

Recommended Fly Patterns

"Must-have" fly fishing patterns in descending order of importance:
| Name: | Colors: | Size(s): |
| --- | --- | --- |
| Senyo's AI Intruder | Copper | 1 |
| Meg A Egg Sucking Leech | Black/Orange | 1 |
| Egg Fly | Pink/Orange | 2 |
| Double Bunny | Black | 1 |
| Trout Beads | Orange/Pink | 8mm-14mm |
| Hobo Spey | Black/Blue/Purple | 1 |
| Senyo's Gangsta Intruder | Olive | 1 |
| Schultzy's Steech | Pink/Purple | 1 |
| Pick Yer Pocket | Blue/Chartruese/Pink | 1 |
| Starlight Leach/Comet | Pink/Purple | 1 |
Senyo's AI Intruder
The leech-like profile of this steelhead streamer will have fish in a frenzy.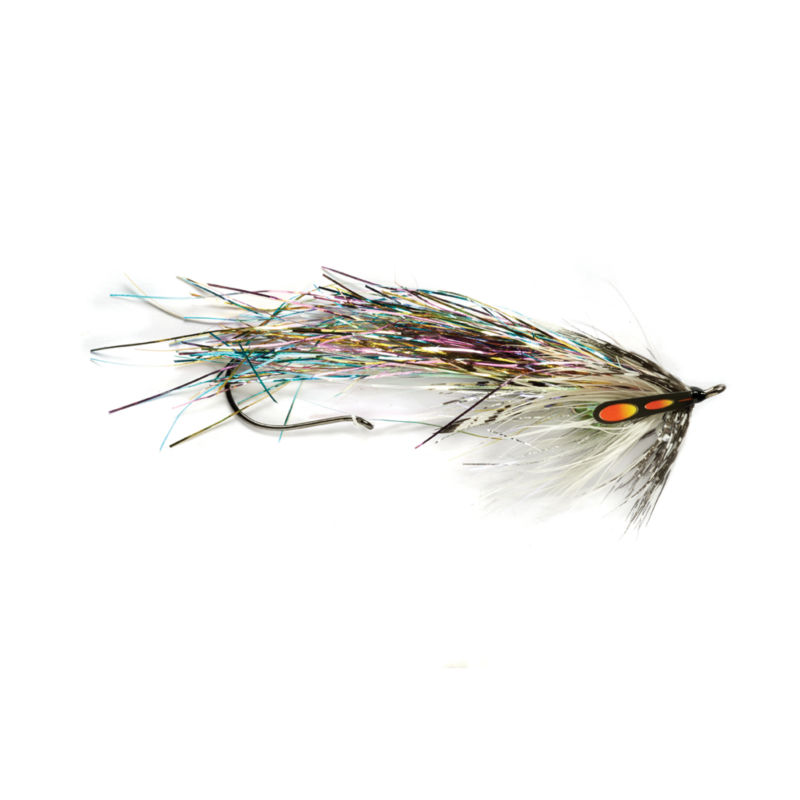 Keith Allison's

Recommended Gear
Description:
About Hoh
The Hoh River on Washington's Olympic Peninsula is glacier fed from Mount Olympus within Olympic National Park meandering through a valley of temperate rain forest. Large gravel bars with long runs, log jambs and braided side channels dominate this river. It's one of the premier rivers for large winter run steelhead on the west coast. Steelhead are present year round and Salmon run April thru November. Sea Run Cutthroat are present summer and fall. The Quillayute Basin includes the Bogachiel, Calawah and Sol Duc Rivers in and around Forks, WA. The Bogachiel is a clear freestone river originating from Bogachiel Peak in the Olympic National Park and has numerous tributaries. Below the hatchery the Calawah joins the Bogachiel and adds considerable flow during fall and winter months. The Sol Duc also joins the Bogachiel at Three Rivers forming the Quillayute River to the Pacific. Be advised the Calawah and Sol Duc are technical white water rivers.
Nearest Airport:
Seatle Tacoma International Airport
Hatches:
N/A
Best Time to Fish:
Early and late
Best Stretch:
Oxbow to G & L
Best Access:
Oxbow Campground