Fishing Outlook & Conditions
Blackfoot River Outfitters's Tip of the Week
1. As the water drops, the fish will move away from the banks and into more "normal" holding areas 2. Single dry flies have been working depending on what is most abundantly hatching. 3. The water is high and fast. First of all, stay safe. If you're floating ask us about obstructions. This river is not for novice paddlers. Please reach out to us before floating. Fishing from a boat is illegal starting July 1 but you can still float.
Water Flow Data
5-Day Outlook
as of 7/1/22
Water levels are on the drop for now. Stay safe out there.
Techniques & Tips
as of 7/1/22
Dry dropper rigs and double and single rig nymphing, mid-length leash.
Local Species
Available Year round; some tributaries closed December 1-third week of May. Check regulations before fishing.
Cutthroat

rainbow

cutt-bow

brown

bull

some brook trout

and whitefish.
Blackfoot River Outfitters's

Recommended Fly Patterns

"Must-have" fly fishing patterns in descending order of importance:
| Name: | Colors: | Size(s): |
| --- | --- | --- |
| Tunghead Pheasant Tail | N/A | 10-12 |
| Adam's Purple Parachute | N/A | 10-20 |
| Yellow Sally Dry | N/A | 14-16 |
| TJ Hooker | Coffee | 10-12 |
| CDC Mayfly Emerger | olive | 16-18 |
| Hairwing Western Green Drake | N/A | 10-12 |
| Perdigon | Yellow | 14-16 |
| Rubber legs | Coffee | 8-10 |
Tunghead Pheasant Tail
Adding tungsten beads to mayfly patterns is relatively new.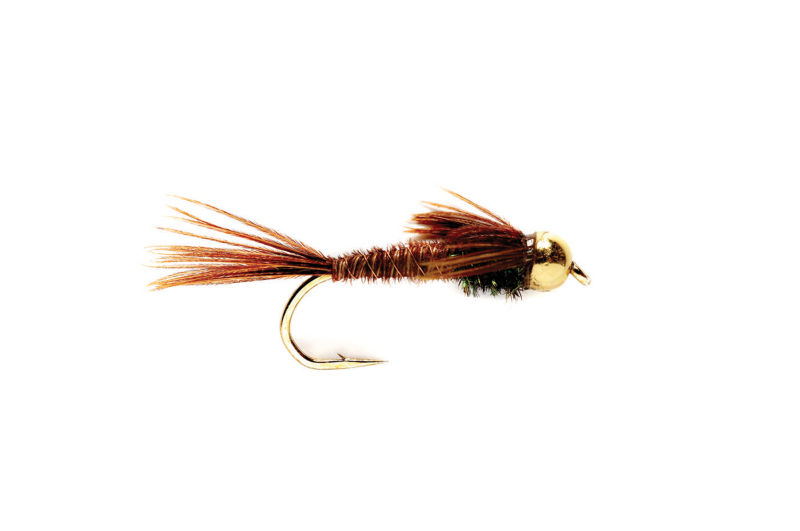 Blackfoot River Outfitters's

Recommended Gear
Description:
About Rock Creek
On Montana's blue ribbon gem, Rock Creek, the fishing is as exhilarating as the scenery. This pristine, free flowing stream boasts one of the highest fish counts in the state. Rock Creek is a perfect classroom complete with consistent depth and speed riffles for nymphing, long and smooth taliout dry fly slicks and boulder-choked fast water corners providing a haven for streamer chase'n trout. Wade fishing the Creek with a guide affords any level of angler an opportunity to improve his/her skills, and, it's simply the best chance anywhere in Montana to catch five different trout species in one outing.
Nearest Airport:
Missoula International Airport (MSO)
Hatches:
Yellow Sallies, PMD's, Golden Stones, Caddis, Drakes
Best Time to Fish:
Late morning through afternoon
Best Stretch:
The entire creek is fishing well.
Best Access:
Upper: Gilles Bridge Lower: Valley of the Moon