Fishing Outlook & Conditions
Glacier Anglers's Tip of the Week
The water temps have stabilized with the recent cooler weather to below 60 degrees. Still always keep fish in the water and keep handling to a minimum. River levels are dropping again rapidly . Good action on attractors ants and beatles. slow early wait until it warms up. If you find fish work the water as they are starting to bunch up
Water Flow Data
5-Day Outlook
as of 9/21/23
Outside temperatures are going to stay in the mid tp low 60s. with lows in the 40s. We are expecting some unsettled weather through the week. Fall is creeping in! 1 high country snows have arrived Caddis are still around with good hatches later in the day and the terrestrials are abundant as temps warm up mid day.
Techniques & Tips
as of 9/21/23
Dropper rigs with flashy nymphs. Elk Hair Caddis, Purple haze and Para Wulff patriot flies have been working as of late. Ant and beetle patterns producing some nice fish also
Local Species
Available April-November
Trout
Glacier Anglers's

Recommended Fly Patterns

"Must-have" fly fishing patterns in descending order of importance:
| Name: | Colors: | Size(s): |
| --- | --- | --- |
| Adam's Purple Parachute | purple | 12-16 |
| Tunghead Hare's Ear Flashback | brown | 14-16 |
| Stimulator | brown | 10-14 |
| Flash Beetle | natural | 12-14 |
| Adams Parachute Dry Fly | tan | 12-14 |
| Travis Para Ant | N/A | |
Adam's Purple Parachute
Tie on this deadly purple parachute dry fly to show trout something unique.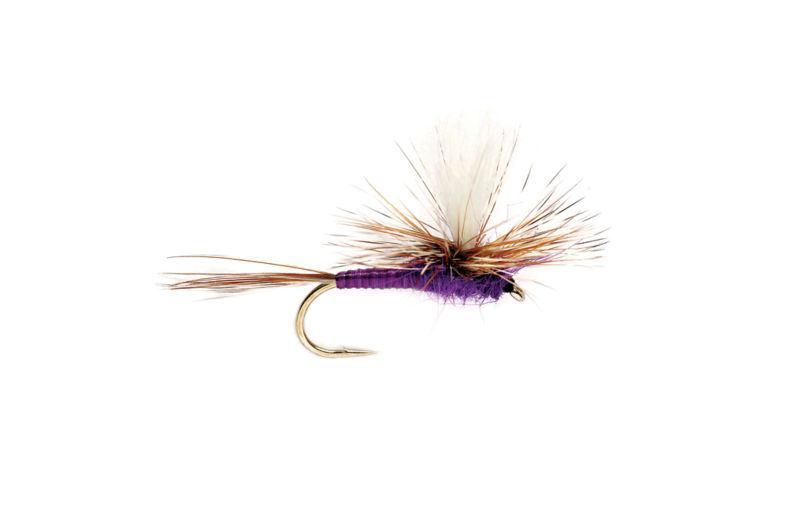 Glacier Anglers's

Recommended Gear
Description:
About Middle Fork Flathead River
The Middle Fork of the Flathead River originates in the heart of the Great Bear Wilderness in one of the most remote and pristine areas in the lower 48. Once the river reaches Hwy 2, just west of Marias Pass, if flows westward, following the highway and making up the majority of the southern boarder of Glacier National Park until its confluence with the North Fork near Blankenship Bridge. The Middle Fork is a true Jewel, with excellent West Slope Cutthroat fishing along its entire length.
Nearest Airport:
Glacier International - Kalispel (FCA)
Hatches:
Caddis, ant s
Best Time to Fish:
Morning
Best Stretch:
Blankenship to House of Mystery
Best Access:
Blankenship