Fishing Outlook & Conditions
John Way's Tip of the Week
Lots of big High water but there are fish to be had. Think the soft pockets especially above the west fork.
Water Flow Data
5-Day Outlook
as of 6/20/22
Lets keep this snow melt coming so the river comes down quicker. Salmon flies soon
Techniques & Tips
as of 6/20/22
Deep nymphing and streamers
Local Species
Available Year Round (Prime: April 15 - October 15)
Rainbow Trout

Brown Trout

Mountain Whitefish
John Way's

Recommended Fly Patterns

"Must-have" fly fishing patterns in descending order of importance:
| Name: | Colors: | Size(s): |
| --- | --- | --- |
| TH 20 Incher | olive | 10 |
| Micro Egg | yellow | 10 |
| Fly Formerly Known As Prince | Olive | 14 |
| Tunghead Stonefly | black | 8 |
| Rubber legs | Black | 10 |
| Gomie worm | Red | 10 |
| Tunghead Hare's Ear Flashback | Olive | 14 |
| Chuck and Duck Sculpin | olive | 8 |
| Lightning bug | Silver | 14 |
| CDC Prince | Peacock | 14 |
TH 20 Incher
Big trout can't resist these deadly stonefly nymphs.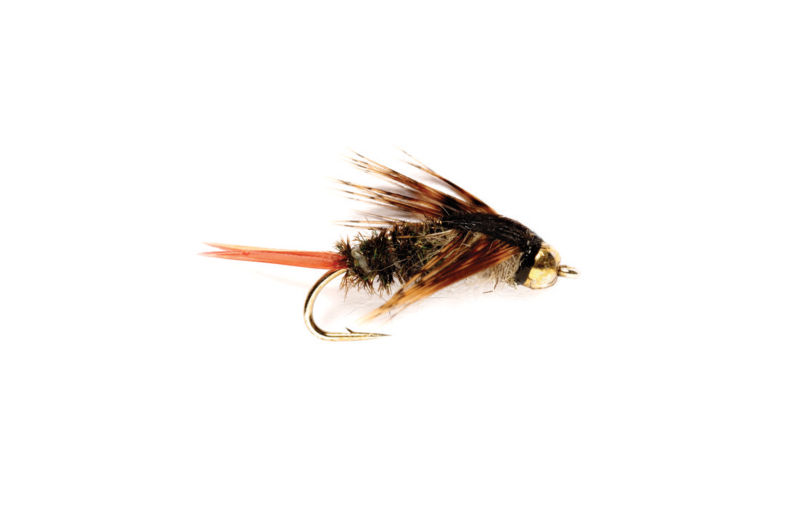 John Way's

Recommended Gear
Description:
About Madison River
The Upper Madison is know as the "Fifty Mile Rifle". It has some of the most classic trout water in the country and many anglers from all over the country have called it their favorite for years. With lots of Rainbow and Brown Trout and good fishing with nymphs, dries, and streamsrs, the Madison is a near perfect trout stream. The Madison River has great access for wade and float fisherman. There are two wade fishing only sections. The first from Quake Lake to Lyons Bridge. The second from Ennis Bridge to Ennis Lake. The most popular float section is from Lyons Bridge to McAtee Bridge.
Nearest Airport:
Gallatin Field Airport (BZN), Bozeman, Montana
Hatches:
Stone fly nymph, san juan worm, streamers
Best Time to Fish:
Mid Day
Best Stretch:
Reynolds Pass or 3 Dollar Bridge for Wade fisherman. Varney to Ennis for float fisherman.
Best Access:
3 Dollar Bridge and Valley Garden