Fishing Outlook & Conditions
Tim Linehan's Tip of the Week
While still a bit big the Clark Fork is starting to clear up and fish okay. Nymphing is strong and if bigs are popping dry/dropper action has been decent.
Water Flow Data
5-Day Outlook
as of 6/28/22
It looks like we're in for a terrific week with partly sunny skies and daytime temps in the 70s.
Techniques & Tips
as of 6/28/22
Nymphing and streamers are best this time of year. Stick with soft water, back eddies, and foam buckets where fish are concentrated away from higher flows.
Local Species
Available March-November
rainbow

westslope cutthroat

brown

mountain whitefish

pike minnow
Tim Linehan's

Recommended Fly Patterns

"Must-have" fly fishing patterns in descending order of importance:
| Name: | Colors: | Size(s): |
| --- | --- | --- |
| Adam's Purple Parachute | standard | 12 |
| Sparkle Dun | olive | 16 |
| Quasimodo Pheasant Tail | standard | 16 |
| Stimulator | standard | 14 |
| Pat's stonefly | tan | 10 |
| purple chubby | purple | 12 |
| Flashback Baetis Nymph | standard | 16,18 |
| Flashback Hares Ear Nymph | natural | 14 |
| bugmiester | standard | 12 |
| bead head copper john | copper | 12 |
Adam's Purple Parachute
Tie on this deadly purple parachute dry fly to show trout something unique.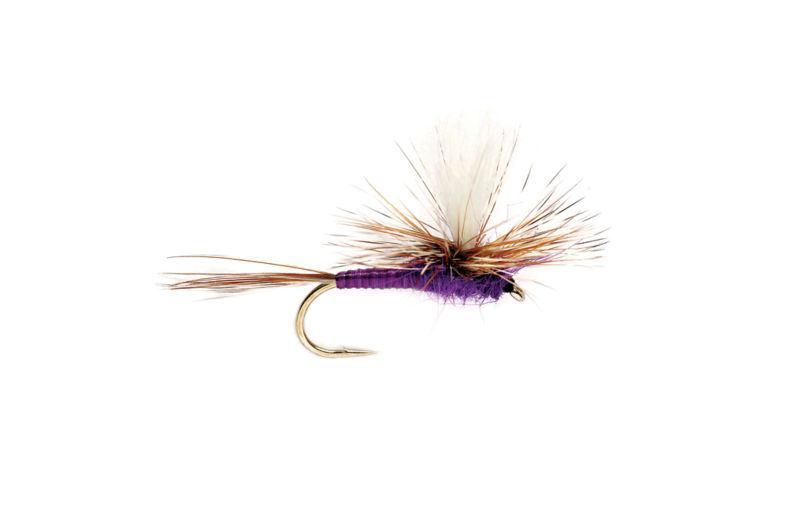 Tim Linehan's

Recommended Gear
Description:
About Lower Clark Fork River
The Lower Clark Fork River is approximately fifty miles west of Missoula and below the Alberton Gorge. This section of the Clark Fork looks and smells a bit different from the river that runs through Missoula. Above the town of St. Regis the river is broad and runs with very little gradient making for some of the best dry fly water in the state. Below St. Regis the gradient increases as the river runs north to meet the Flathead in Plains, Montana offering more diversity with big riffles and boulder strewn runs. The Lower Clark Fork is a terrific fishery and it's location to I-90 make it very accessible. Give a shout anytime if you need more info or you want to book a trip. 800-596-0034.
Nearest Airport:
Six of one/half dozen of the other...Spokane, Washington the west or Missoula, Montana to the east.
Hatches:
caddis, golden stones, pmds
Best Time to Fish:
late morning-afternoons
Best Stretch:
Conditions are about the same on all stretches.
Best Access:
All access points are open.