Fishing Outlook & Conditions
Blackfoot River Outfitters's Tip of the Week
The Blackfoot won't be too feasible for the next week. There's plenty of snow on the ground, and lows in the single digits have left big ice floes across many parts of the river. You might nymph up a fish or two, but it's probably a better move to tie flies for warmer days right now.
Water Flow Data
5-Day Outlook
as of 11/17/22
Single digit winter is here! Highs in the 20s this week and lows of almost 0 degrees will make the fishing tough. Think about tying some flies this week until days warm into the 40s around Thanksgiving.
Techniques & Tips
as of 11/17/22
If you're particularly dedicated, nymphing is the way to go at the moment. Try a TJ Hooker, Hot Bead San Juan, Rubber Legs, or Wooly Bugger with a smaller option like a Jig PT or Zebra Midge to increase your odds. Spanish Bullets, Frenchies, Prince Nymphs, Duracells, Two-Bit Hookers, Dunnigan's Panty Dropper, Fire Starters, and Perdigons will also hunt. For streamers, a darker pattern in the Gonga, Dungeon, Bugger, or Peanut Envy can get the job done. Visit shop.blackfootriver.com for more!
Local Species
Available All Year; Tributaries closed December 1-third week of May.
Trout: rainbows

West Slope cutthroats

browns

bulls and white fish.
Blackfoot River Outfitters's

Recommended Fly Patterns

"Must-have" fly fishing patterns in descending order of importance:
| Name: | Colors: | Size(s): |
| --- | --- | --- |
| I Can See It Midge Fly | N/A | 18-20 |
| RS2 | N/A | 16-18 |
| Bead Head Rubber-Legged Orvis CJ | N/A | 06-10 |
| Vernille San Juan Worm | N/A | 10-14 |
| PMD Cripple | N/A | 14-16 |
| Jig Sparkle Minnow | N/A | 6 |
| Black Gnat | N/A | 18-20 |
| Bead Head Brassie™ | N/A | 18-20 |
| Spanish Bullet | N/A | 12-14 |
| TJ Hooker | N/A | 08-12 |
I Can See It Midge Fly
These midge flies are just what the optician ordered when it matters most.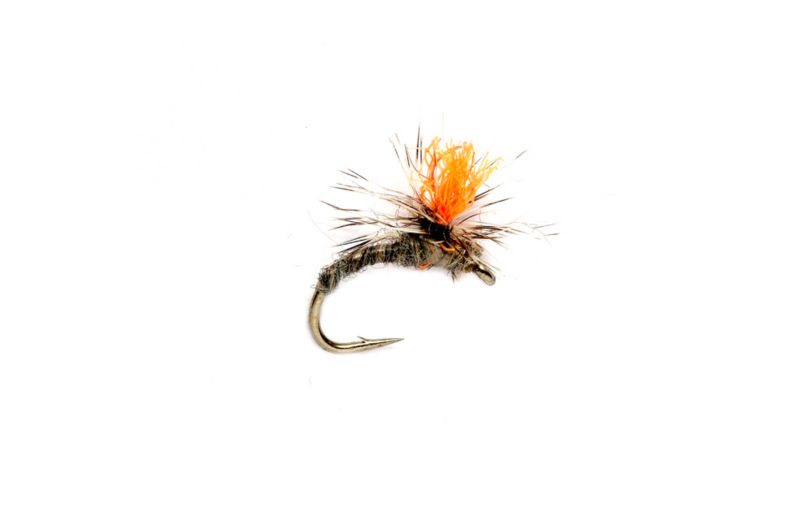 Blackfoot River Outfitters's

Recommended Gear
Description:
About Blackfoot River
Bottomless emerald pools, boulder strewn pocket water and diamond chop riffles all shaded by moss covered cliffs and towering ponderosa pines combine to make this the epitome of Montana fly-fishing. Thanks to a diligent concerted effort between neighboring landowners, government agencies, conservation organizations and concerned anglers, restored spawning tributaries are continually enhancing trout populations – especially those native to the river. Combining such exceptional juvenile trout recruitment with restrictive creel limits results in a Blackfoot teeming with fish like biceps. Nymphing here is just plain deadly, especially from a boat. We aren't talking about spending the day untangling two pinhead size flies spun tight with 6X tippet around a stick of soft lead and a Don King indicator – this is no tailwater. 4X is as light as we go with 1X common place and bugs often the size of small rodents. Then imagine the same terminal tackle for dries! No stress, just fun. In spite of its familiarity as the inspiration for the big screen hit, "A River Runs Through It," compared to other world class destinations fishing pressure remains relatively light.
Nearest Airport:
Missoula International Airport (MSO)
Hatches:
BWOs, gnats, midges.
Best Time to Fish:
Afternoon.
Best Stretch:
Some stretches are frozen. If Monture Creek blows out you want to stay above Scotty Brown Bridge.
Best Access:
Multilple access points all along river.