Fishing Outlook & Conditions
Blackfoot River Outfitters's Tip of the Week
A frigid week is ahead on the Bitterroot. Nymphing will be the most effective tool until this cold snap ends, so think TJ Hookers, Rubber Legs, Jig PTs, Zirdles, San Juans, Zebra Midges, or your favorite streamer pattern fished by itself or under a bubble. *See our 7 Day Outlook for updates on blockages jamming up the Bitterroot.
Water Flow Data
5-Day Outlook
as of 11/17/22
Single digit winter is here! Highs in the 20s this week and lows of almost 0 degrees will make the fishing tough. Think about tying some flies this week until days warm into the 40s around Thanksgiving. *There are currently several obstructions on the Bitterroot. On the West Fork, take the left channel near High Bank - even though flows on the left are low, the right channel is impassible. Darby-Wally: one big sweeper down just below Lone Pine requires a drag to the right on the Darby-Wally float. Wally-Anglers: flows over Sleeping Child dam are extremely low, producing dangerous conditions and a high chance of getting stuck. More wood down around the Blodgett Park area will also require careful scouting and some possible dragging. Veterans Bridge-Woodside: take the left channel below the bridge, as the right channel is blocked and requires a portage. Bell-Stevi: One new tree is down half a mile below Bell. Another tree about one mile downstream of Bell Crossing has already sunk one drift boat and will require staying far river left and doing a long drag. Lastly, one new tree is down as ¾ through the Stevi-Florence float. It is across the river and will require a drag to get around.
Techniques & Tips
as of 11/17/22
Nymphing will be the best tactic for finding fish sulking at the bottom of runs when it's this cold outside. Running two nymphs together is a good way to get down deep, and add some split shot if you're dropping the rig off a shelf. Try a TJ Hooker, Hot Bead San Juan, Rubber Legs, or Wooly Bugger with a smaller option like a Jig PT or Zebra Midge to increase your odds. Spanish Bullets, Frenchies, Prince Nymphs, Duracells, Two-Bit Hookers, Dunnigan's Panty Dropper, Fire Starters, and Perdigons will also hunt. Streamer fishing has been okay. Try darker patterns like Peanut Envies, Dungeons, and Buggers during this cold snap. Check out shop.blackfootriver.com for more!
Local Species
Available Year round; some tributaries closed December 1-third week of May. Check regulations before fishing.
Trout - rainbows

browns and cutties - whitefish
Blackfoot River Outfitters's

Recommended Fly Patterns

"Must-have" fly fishing patterns in descending order of importance:
| Name: | Colors: | Size(s): |
| --- | --- | --- |
| Sparkle Dun | N/A | 16-18 |
| Blue Winged Olive | N/A | 16-20 |
| I Can See It Midge Fly | N/A | 18-20 |
| Black Gnat | N/A | 18-20 |
| TJ Hooker | N/A | 08-12 |
| Sparkle Minnow | N/A | 04-08 |
| Bead Head Brassie™ | N/A | 18-20 |
| Tungsten Jig Bugger | N/A | 06-10 |
| Brindlechute | N/A | 14-16 |
| Frenchie | N/A | 12-14 |
Sparkle Dun
A must-have in every box of trout flies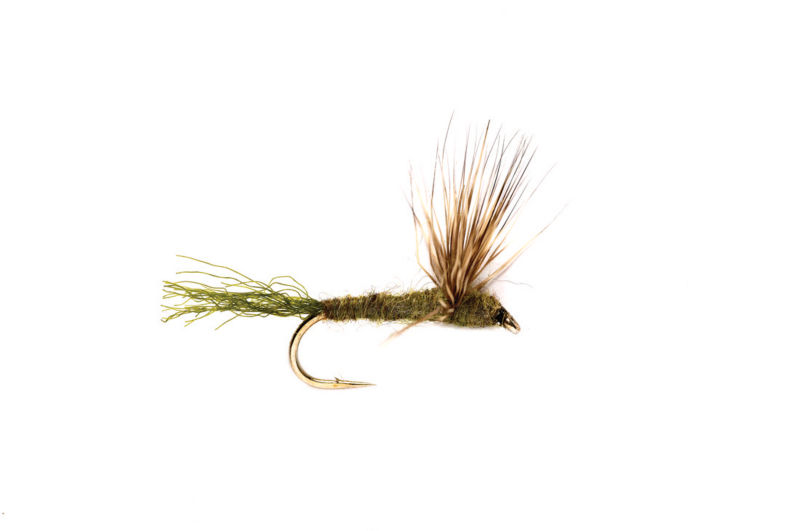 Blackfoot River Outfitters's

Recommended Gear
Description:
About Bitterroot River
The panoramic mountains of the Selway-Bitterroot Wilderness towering above this river make for an unforgettable setting. The Bitterroot affords anglers over 80 miles of varied freestone trout water ranging from riffles and runs to undercuts and deadfalls. This river's largest fish often rise to dry flies even in non-hatch conditions. One of our guides claims that "If you catch a fish on the Bitterroot, you could have caught it with a dry fly!" This probably isn't far from the truth in light of our fishing dries here 90% of the time (often with an additional bead head dropper). Renowned hatches of stone and may flies are in full force by March, providing the state's best early season surface action and Bitterroot river fish tend to look up for the rest of the season. Expect to catch native westslope cutthroat, rainbows and browns on any outing.
Nearest Airport:
Missoula International Airport (MSO)
Hatches:
BWOs, Griffith's Gnat, Midges.
Best Time to Fish:
Afternoon.
Best Stretch:
More fish but smaller size on the upper river. Fewer, but larger, fish in the lower sections.
Best Access:
Multiple fishing access sites throughout the river.