Fishing Outlook & Conditions
Willowfly Anglers's Tip of the Week
The Gunnison River from Almont to Blue Mesa is fishing very well with Caddis, Golden Stones, Yellow Sallies, Green Drakes, PMD's, and BWO's. This smorgasbord of bugs has made the dry fly fishing and dry-dropper fishing extremely fun and productive! Fly selection has been easier now as fish are not particularly picky with all the different bugs hatching. Try to match the naturals you see in size and you will be on the right track. Top Patterns on the Gunnison: Yellow Stimulator 10-16, Elk Hair Caddis 14-18, Umpqua Green Drake 12-14, Sparkle Dun PMD 14.
Water Flow Data
5-Day Outlook
as of 6/29/22
Nice weather in the forecast! Expect chilly mornings but nice sunny days, so bring layers to adjust throughout the day.
Techniques & Tips
as of 6/29/22
Dry Flies, Dry/Dropper, Nymphing, Streamers.
Local Species
Available April through October
Trout
Willowfly Anglers's

Recommended Fly Patterns

"Must-have" fly fishing patterns in descending order of importance:
| Name: | Colors: | Size(s): |
| --- | --- | --- |
| Quasimodo Pheasant Tail | Natural | 16 |
| RS2 | Grey | 20 |
| Hot Head Euro Pheasant Tail | Natural | 16 |
| Flashback Baetis Nymph | Olive | 18 |
| Mercury RS2 | Grey | 20 |
| Pat's Rubberlegs | Brown | 12 |
| Vernille San Juan Worm | Pink | 14 |
| Tunghead Pheasant Tail Jig | Natural | 16 |
| Egan's Frenchie | Natural | 14-18 |
| Two Bit Hooker | Red | 14-18 |
Quasimodo Pheasant Tail
This little dropper has all the bells and whistles of the best nymph flies.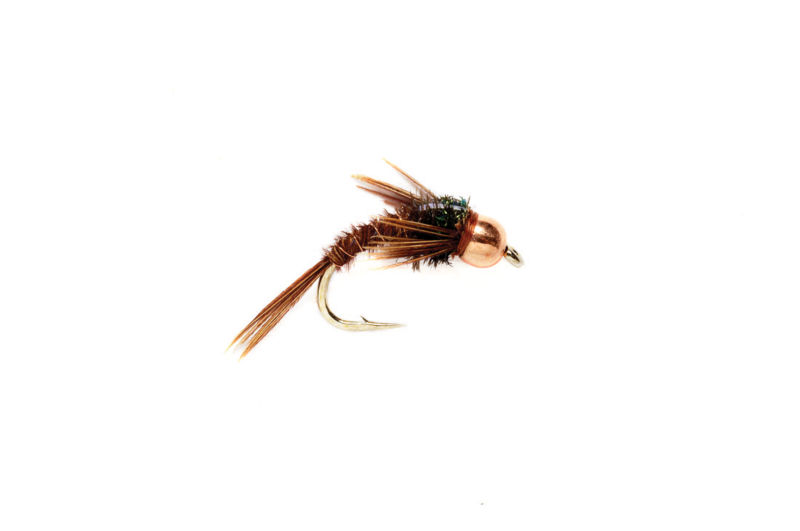 Willowfly Anglers's

Recommended Gear
Description:
About Upper Gunnison River
The Gunnison River begins at Almont, Colorado, where the Taylor River and East River merge to form its headwaters. The river grows in size as it flows down through the Gunnison Valley and into Blue Mesa Reservoir. This is the first of several dams as the Gunnison continues its flow through the Black Canyon and eventually into the Colorado River. Our section of the Gunnison River, the upper Gunnison, is from the headwaters in Almont to Blue Mesa Reservoir. The East River is a freestone river which drains out of Emerald Lake, which is located at 10,500 feet in the Rockies near Crested Butte. So the upper Gunnison is impacted by both snow-melt and the controlled releases from Taylor Reservoir. The Gunnison is best fished from a boat in the early season during high water. There are also plenty of public access points for wading the river during summer and fall. The Gunnison River contains a very high density of trout, including browns, rainbows, and cutthroat. There are long riffles and runs, and a lot of deep pools which hold large trout. There are good hatches of stoneflies, caddis, and mayflies during the season. The peak season is from mid June to mid September, and fall fishing can be spectacular on the Gunnison. The fall kokanee salmon run brings loads of hard-fighting kokanee salmon up the Gunnison River from Blue Mesa as they run to the Roaring Judy fish hatchery on the East River. There is a catch-and-release season for kokanee from August 1 to October 31. Big trout will follow the salmon up to feed on their eggs. A 9-foot 5-weight fly rod is a good all purpose choice for the Gunnison River. A 6-weight rod can also be used for heavier nymph rigs and/or for streamers.
Nearest Airport:
Gunnison-Crested Butte Airport
Hatches:
Stoneflies, Caddis, BWO. Midges.
Best Time to Fish:
10am - 7pm
Best Stretch:
Almont to Blue Mesa.
Best Access:
Almont Campground, Van Tuyl, Neversink, Coopers, Wilson's.