Fishing Outlook & Conditions
Sunrise Anglers's Tip of the Week
High Stick the Edges and soft water ,,, deliberate slower pace,,, be the crane :) Ants, Grasshoppers, and beetles are great attractor patterns for dry dropper technique…
Water Flow Data
5-Day Outlook
as of 7/27/21
Dropping flows, pmds in canyon
Techniques & Tips
as of 7/27/21
classic pocket water, larger pools and runs require a slower approach when throwing drys, high sticking, or indicator nymphing
Current Conditions
as of 7/27/21
Dropping flows, pmds in canyon
Local Species
Available All year
Sunrise Anglers's

Recommended Fly Patterns

"Must-have" fly fishing patterns in descending order of importance:
| Name: | Colors: | Size(s): |
| --- | --- | --- |
| RS2 | Y | 14 |
| Bead Head Emerging Sparkle Caddis Pupa | Dark | 14, 16 |
| CDC Loopwing Quill Emerger | Dark | 14-16 |
| Dave's Cricket | Blk | 12, 14 |
| Elk Hair Caddis | Pale | 12, 14, 16 |
| Glass Midge | Peacock | 20, 22 |
| Stimulator | Y | 12, 14 |
| Flying Ant | Blk | 12,14 |
| Micro streamer | Black | 10 |
| Montana Stone | Blk | 12-16 |
RS2
A must have emerger fly pattern for any trout fisherman.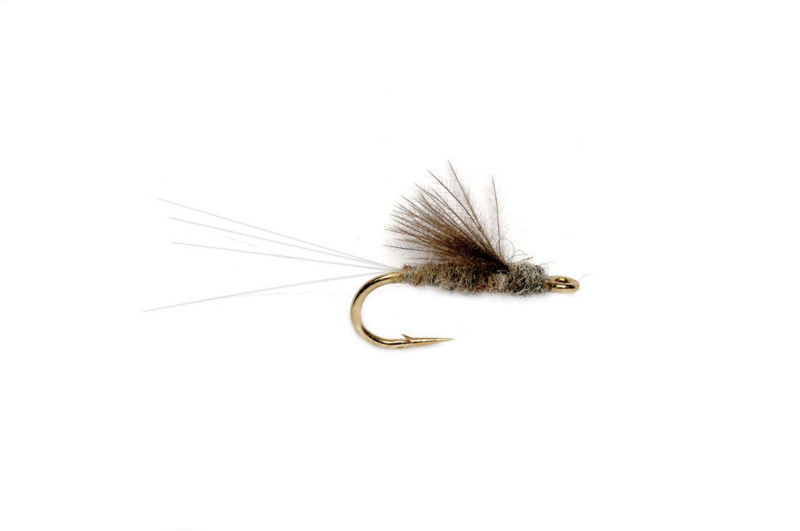 Sunrise Anglers's

Recommended Gear
Description:
About Clear Creek
The Clear Creek watershed is truely amazing. Suffering from the ravages of mining for the last century, parts of Clear Creek are back and producing healthy populations of rainbows, browns, and in higher stretches, cutthroat. Starting on the eastern slopes of the continental divide, Clear Creek begins its journey to the Platte River on Loveland Pass and the Tunnel. This upper section is a mixture of mostly private and forest land. Drop pools and tight casting quarters are typical for this upper reach. Sunrise Anglers LLC is the only permitted outfitter for this rugged but easily accessed area. The next major area is the mini-tailwater below Georgetown lake. Mostly private below the dam, Clear Creek has excelent pulloffs along the side highway 6. Lawson, Idaho Springs, and the junction of I-70 and Clear Creek Canyon are great stops in the middle section for public access. The "Philly," (Philadelphia Mill), can be a good if uncrowded. The Canyon section is next, providing 20 miles of great water. Jefferson County Open Space has made some huge improvments in access along this stretch. TU's West Denver Chapter has done work in the Wildcat gulch area. Hatches for Clear Creek include midges, beatis, stones, mother's day caddis, PMD's Green Drakes, red quills, March Brown's, micro caddis, and October Caddis. Beetles, Ants, and Hoppers will take their share of fish.The Baetis hatches can be great in the canyon water and just above Kermits in the spring and fall. The nice thing about Clear Creek is that often a favorite attractor dry, placed well, that takes a huge number of fish. The Golden mile is nice water, but summer time produces an overwhelming number of people on the creek. Best fished when the temps are colder. Lower water east of Golden can be suprising for carp. Give Sunrise Anglers a call for more details and info.
Nearest Airport:
Denver Int. Airport
Hatches:
midges, baetis, Ant, Micro streamers, caddis, midges, midges
Best Time to Fish:
Anytime PM warmer water
Best Stretch:
Canyon ,,, temperature taken at Kermits
Best Access:
canyon pulloffs