Fishing Outlook & Conditions
Steve Hollensed's Tip of the Week
Have two rods rigged. One with the Orvis Igniter so you can reach out with that topwater fly when they are marauding shad on top and then a Depth Charge line for when the big schools with big fish show up underneath the boat.
5-Day Outlook
as of 6/29/22
The 7day outlook is great! Topwater blitz time is here!
Techniques & Tips
as of 6/29/22
Topwater bugs on floating line with aggressive retrieves.
Local Species
Available year-round
Freshwater stripers

smallmouth bass

largemouth bass
Steve Hollensed's

Recommended Fly Patterns

"Must-have" fly fishing patterns in descending order of importance:
| Name: | Colors: | Size(s): |
| --- | --- | --- |
| Clouser Minnow | chartreuse/white | 2,2/0 |
| Lefty's Deceiver | chartreuse | 1,2/0 |
Clouser Minnow
This fly is arguably the best all-around and most recommended saltwater fly ever tied.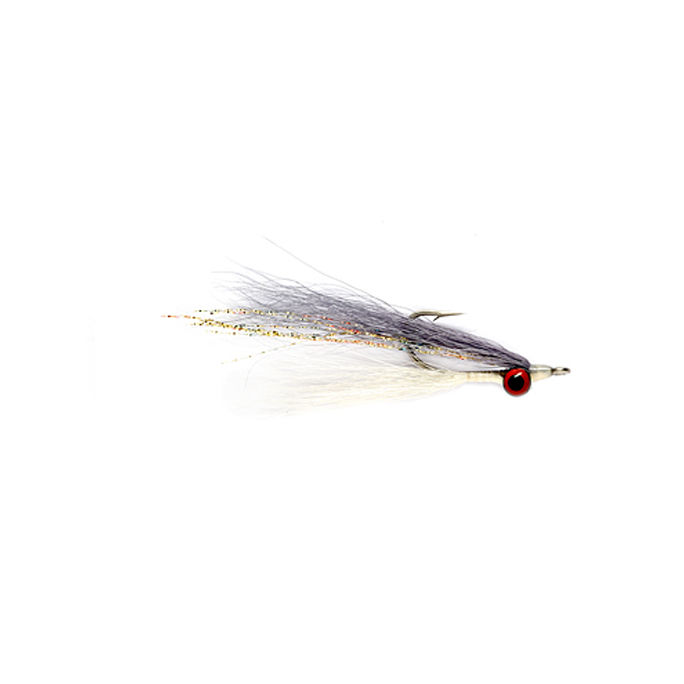 Steve Hollensed's

Recommended Gear
Description:
About Lake Texoma
Fly Fish the nation's premier freshwater striper fishery, Lake Texoma. Located on the border of Texas and Oklahoma, it is a beautiful lake of bluffs and blue water and is host to a healthy, self-sustaining population of wild striped bass. Cast to topwater feeding blitzes measured in acres that will excite any angler. Truly a unique fishery for the south, it is easily accessible, located only an hour north of Dallas-Fort Worth International Airport. A full range of lodging options are available lakeside and a variety of motels are only five to ten minutes from the lake. Based upon the angler's skill and objectives, trips are uniquely planned for angler success and enjoyment. Texoma also provides a great opportunity for less experienced warmwater/saltwater fly fishers (even beginners) to learn and enjoy this wonderful style of fly fishing. As a Federation of Fly Fishers Master Casting Instructor, I can professionally assist you in developing your skills…skills that will last a lifetime. An excellent venue for group trips as well. Excellent largemouth and smallmouth fishing is also available.
Nearest Airport:
DFW International
Hatches:
N/A
Best Time to Fish:
Mornings
Best Stretch:
Mid Lake areas
Best Access:
Highport Marina