Fishing Outlook & Conditions
Orvis Phoenix 's Tip of the Week
Freshly stocked with 700 14"-14.5" Rainbow trout and there is approximately 20 or so BIG fish stocked from Tonto Creek Fish Hatcheries Show Ponds! So these fish won't be as keyed in on small nymphs as fish in years past this early in the season!
5-Day Outlook
as of 11/19/23
Dry droppers early in the season. i would be moving around stripping flesh flies and bunny leeches. Dont be afraid to throw some double indicator rigs into the " The Hole". I would be focusing on smaller mayfly patterns right now, with some smaller annelids as the time drags on.
Techniques & Tips
as of 11/19/23
Try stripping leech patterns, flesh flies and woolly buggers. Dry droppers on the right days. Double indicator rig with small midges and annelids.
Local Species
Available All Year, Best fishing is October 1st-March 31st
Rainbow Trout

Apache Trout
Orvis Phoenix 's

Recommended Fly Patterns

"Must-have" fly fishing patterns in descending order of importance:
| Name: | Colors: | Size(s): |
| --- | --- | --- |
| Micro Egg | Clown,orange | 14-18 |
| Vernille San Juan Worm | Red | 12-16 |
| Bead Head Woolly Bugger Streamer | Black, Olive | 4-12 |
| Midges | red | 18-22 |
| Annelids | red | 18 |
Micro Egg
Increase your catch rate with this micro egg trout fly.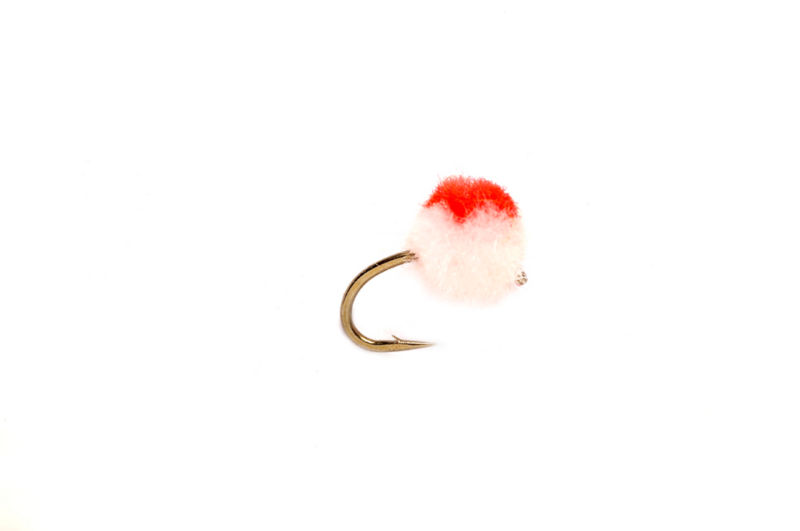 Orvis Phoenix 's

Recommended Gear
Description:
About Silver Creek
Silver Creek is located just outside of the town of Show Low and is a good option in the winter when other area creeks and lakes become inaccessible due to weather. This creek is located on Game and Fish property and has a catch and release season from Oct-March. It is heavily stocked during this time of year and every year there is a good amount of brood stock fish release in the 5-8lbs range. This fishery is in an open meadow and only has a couple miles of access. It typically fishes very well in the early part of season and then the fish become more educated and technical fishing takes over.
Nearest Airport:
Showlow
Hatches:
Few, if any, occur in the winter, but fish will often rise to attractors. There is a occasional surface bite, small Parachute Adams, and caddis can get some love. .
Best Time to Fish:
All Day
Best Stretch:
Upper Section, first big hole about 1/4 mile from parking and large run just below Upper Section and mid stream.
Best Access:
Hatchery Way just off of Bourdon Ranch Road in Showlow