Fishing Outlook & Conditions
Rob Snowhite's Tip of the Week
Same as last week. Stripers Stripers Stripers. Are you a morning striper angler or do you prefer dusk? Prime fishing to close out the year should be starting. Cool water means optimal metabolism for bass to feed. Cool weather and overcast. Stripers on moving tides at low light. Outgoing on Virginia side, incoming on DC side.
Tide data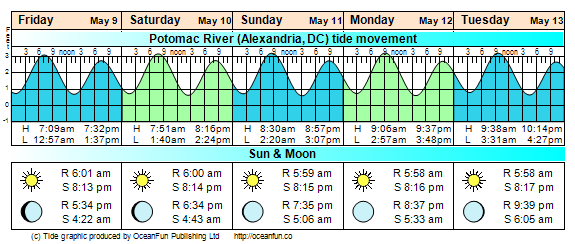 Orvis-Endorsed guides nearby
None
5-Day Outlook
as of 10/18/21
Focus on largemouth and stripers this week.
Techniques & Tips
as of 10/18/21
Fish moving tides with a sink tip. Small Clouser lead fly and a small shad fly dropper. Spring - Time to switch over to sink tips. Visit Art or Ryan and get your line adjusted for fall. Swinging flies in fast water should do the trick. At any point that you see fish blitzing bait do what ever you can to cast into that. Big head floating lines for remainder of summer. Fish the shade, structure, moving water. Sink tips for stripers, catfishes, and other big fish that may be deep or holding in fast water (floating lines will get swept away faster than a sink) Always fish a dropper fly behind your main fly. Double your chances of catching fish, double hook up etc. You will get more tangles and use more tippet but its worth it. You can't go wrong with a Clouser Minnow. I like them about 1" long and 4" long. Smaller hook size than you'd think. Tommy's Clousers at local stores are perfect. Everything in the Potomac system eats other fish. Thus this fly pattern is pretty much all you need.
Current Conditions
as of 10/18/21
Focus on largemouth and stripers this week.
Local Species
Available January 1 - December 31 (Prime: March 16 - November 5)
Striped-LM-SM Bass

Shad

Carp

Panfish

Gar

Nile Tilapia

Goldfish

Northern Snakehead
Rob Snowhite's

Recommended Fly Patterns

"Must-have" fly fishing patterns in descending order of importance:
| Name: | Colors: | Size(s): |
| --- | --- | --- |
| Clouser Minnow | Chartreuse/White, Ol | 6 - 2/0 |
| Lefty's Deceiver | Blue/White, Olive/Wh | 2 - 2/0 |
| Prince Nymph | All Colors | 10-14 |
| Shaky Worm | All Colors | 10-14 |
| Living Damsel | Olive | any |
| Double Barrel Sliders | All Colors | smaller |
| Half And Half | All Colors | 2-3/0 |
| Gulley Worm | Any | Any |
| Generic bead head nymph. Size 12 | Flash back | 12 |
| Tommy's Clouser | All Colors | 6 |
Clouser Minnow
This fly is arguably the best all-around and most recommended saltwater fly ever tied.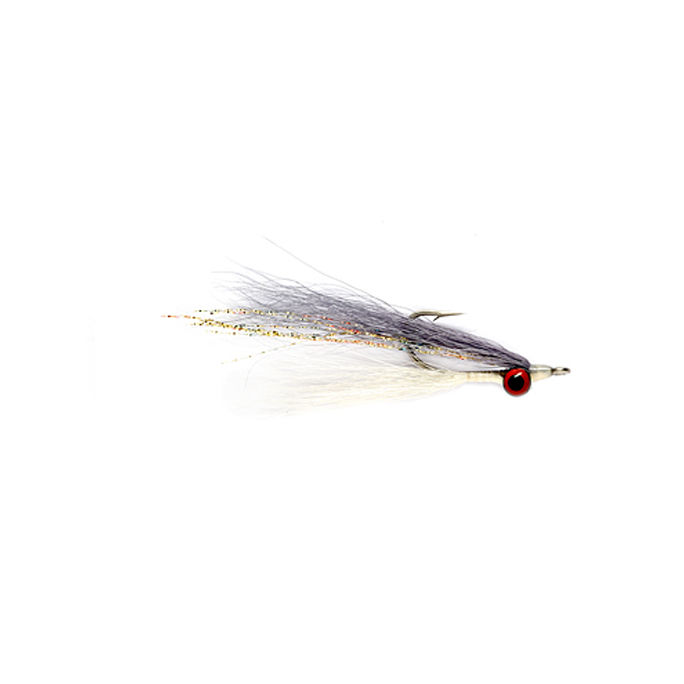 Rob Snowhite's

Recommended Gear
Description:
About Tidal portion Potomac River
From Great Falls (The Mather Gorge) downstream to Chesapeake Bay, the Potomac supports both resident and anadromous species that are susceptible to fly rod techniques. Stripers, Shad (American & Hickory), Smallmouth, Largemouth, Carp, Catfish,Tilapia, Gar, Perch, Crappie, Snakeheads and more are all available to the fly rodder, and the fishing is year round! Every type of fly fishing gear and technique can be applied on this watershed, whether fishing for panfish with your 2-weight, largemouth with your 8-weight, or swinging for stripers with a 14' two-hander. Open your mind, broaden your horizons, and take advantage of the world class fly fishing we have right here on the Nation's River. FISH WHERE YOU ARE is our local motto.
Nearest Airport:
Ronald Reagan National Airport
Bait Recommendations:
For predatory fish such as stripers, largemouth and smallmouth bass, snakeheads, etc. Your fly box should reflect what these fish feed upon. ALL targeted fish in the river feed on smaller fish thus it is necessary to imitate the wide variety of baitfish available in the Tidal Potomac. Typical baitfish are shad fry and smolts, river herring, a variety of minnow species including the kilifish, and a variety of juvenile perch and sunfishes. Baitfish flies from 1" and 4" will cover most baitfish. Mid April - mid May are our best times to fish.