Fishing Outlook & Conditions
Brown Trout Fly Fishing's Tip of the Week
The TVA is releasing mostly in the mornings for now. Fish low if you're wading early then move up high after the releases stop around 10. Of course keep an eye on the flows. They could change anytime.
5-Day Outlook
as of 2/24/22
Cooling temps and some rain coming
Techniques & Tips
as of 2/24/22
Nymph and Dry Dropper, streamer
Local Species
Available Year Round
Trout
Brown Trout Fly Fishing's

Recommended Fly Patterns

"Must-have" fly fishing patterns in descending order of importance:
| Name: | Colors: | Size(s): |
| --- | --- | --- |
| TH Zebra Midge | Brown, Black, Olive, | 18-24 |
| English Pheasant Tail | Olive and Black | 18-24 |
| Adam's Purple Parachute | purple and adams gre | 18-22 |
| Quasimodo Pheasant Tail | Natural | 18-24 |
| puff dadd | Olive | 18 |
| Soft Hackle Pheasant Tail | Natural | 16-20 |
| CDC Comparadun | Oliver and Gray | 18-22 |
| Conehead Rubber Bugger | Olive or Black | 6-10 |
| Micro May | Olive | 18-24 |
| Wooly Bugger | All | 6-10 |
TH Zebra Midge
A handy midge fly pattern for stillwater.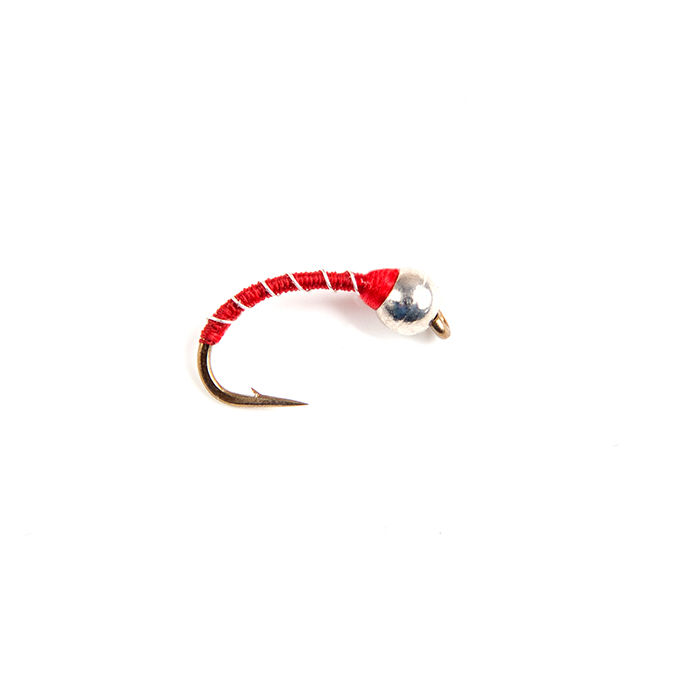 Brown Trout Fly Fishing's

Recommended Gear
Description:
About Watauga River
The Watauga Tailwater starts at Wilbur Dam and flows through the communities of Siam and Hunter, the towns of Elizabethton and Watauga, then empties out into Boone Lake near Johnson City, Tennessee. The Watauga Tailwater is considered one of the best trout fishing destinations in the Southern Appalachians. Supporting sizeable fish per mile counts based on TWRA reports, it only seems fitting that the Cherokee Indians would call the Watauga "beautiful/plentiful water." This 16-mile long tailwater receives daily recreational releases of cold water from Wilbur Dam flowing over its numerous shoals and riffles creating a most favorable environment for aquatic insect life and year round angling. Prime dry fly and sight fishing occur from the spring Caddis Hatch throughout the heat of the summer as other streams in the area become low and unproductive. The best section of the tailwater is the TVA designated "Quality Trout Zone" which begins at Smalling Bridge and continues downstream 2.5 miles. The Watauga Tailwater is home to an assortment of wildlife, stately towering bluffs and picturesque farms. From beginner to experienced anglers, the Watauga Tailwater offers great fishing and memory-filled opportunities for everyone.
Nearest Airport:
Tri Cities Regional, Asheville
Hatches:
Sulphurs midges baetis
Best Time to Fish:
Morning
Best Stretch:
The Upper Half
Best Access:
Wilbur Dam, Siam Bridge, Hunter Bridge, Blevins Rd, TVA Twin Bridges Ramp in Watauga, TN