Fishing Outlook & Conditions
David Edens's Tip of the Week
Lot's of surprise flood tides this week because of all the water Ian pushed in. Keep your eyes open. Keep your 12 weight in your boat. Mullet run is beginning and the jacks and tarpon are keying on them. Keep your eye out for unexpected flood tides. An E or NE wind can push in enough water to flood the grass. WE had unexpected floods last week. When fishing from the deck of a flats boat, learn how to do the Saltwater Quick Cast. You can get your fly to the fish with 1 or 2 false casts. Use the Pickup Lay Down cast. You can cast 50+ feet with modern rods and lines with no hauling. If you can, haul on the pickup. It will bend the rod more and set up an excellent back cast. Buy the best polarized sunglasses with amber lenses you can afford. When the tide is at a normal or negative low, wait at the mouth of creeks about 1 hour before low tide. You may catch the redfish leaving the creek. On calm days It is time to go to the 6 and 7 weight rods with long fluoro leaders. The water is super clear. Long casts with 12' leaders in the winter will help you with the super clear water. Be stealthy. I cannot emphasize enough to slow pole. Many times, the fish will be just lying there not moving. If you go slowly, you will be able to sneak up on them. Or stake out and wait for them to come to you. Although not necessary, practice the double haul. It will help you catch more fish. Go slow when you look for fish on the low tide. Any noise of boat wake will spook the fish. For fish in the grass, if your cast is not accurate, but fairly close leave it where it landed for a few minutes. The reds move randomly. There is a good chance he will move to your fly. When the fish is close, feed the fly to the fish with short strips and bumps. My angler caught 2 fish and missed 1 yesterday by doing just this. Go slow and try not to push the fish. If you push them, cast as quickly as you can as fast as you can to the edge of the school. You may pick one up that has not been spooked. When you are fishing for tailing reds in the grass, go slow and put your fly in front of the fish. When you find the fish stake out and wait for them to come to you. The slightest noise or vibration in the water will spook the fish.
Tide data
5-Day Outlook
as of 10/3/22
Hurricane is past. These are the best two weeks of the year for fishing in the Golden Isles. Great flood tides. Get out there. Remember to practice catch and release and treat the fish gently.
Techniques & Tips
as of 10/3/22
Longer casts will help you catch low tide fish. Modern rods and lines will easily cast to 50' without hauling. Learn proper casting technique. Try a gurgler or Stealth Bomber in the grass. You will spook a bunch of fish, but the take is exciting. When fishing for triple tail, if you notice the fish following the fly, stop stripping and let it sink. Give the fly little twitches. Usually, the TT will go down and eat your fly Always remember to stop the rod tip high on the forward presentation cast. While the line is shooting, lower the rod to the water. That will keep your loop tight and help you manage the Winds of March. Always limit false casting. Casting over tailing redfish will spook them must like false casting over rising mountain trout. Delicate presentations with smaller flies will catch fish in the winter. I love the Peterson's Spawning Shrimp. Practice the salt water quick cast and slipping line on your back cast. strip strike, strip strike, strip strike with the rod pointed directly at the line with no slack. Practice short casts. We had reds within feet of the boat this morning. Casting with 5' of fly line is tough. Make your strips erratic. If you see a fish following, a long speedy pull may entice him to strike. Down size to a 6 or 7 weight when the water is slick calm. Low tide reds are very, very spooky. Sometimes they even spook themselves. Whisper to each other when you are on fish. Be stealthy like a cat. No talking, just whispering when you are near fish. Cast in front of an beyond a fish. Time your retrieve so the fly intersects the fish's path.
Current Conditions
as of 10/3/22
The best time of year to fish.
Local Species
Available Year Round
Red Fish

Trout

Flounder

Triple Tail

Jack Crevalle

Tarpon
David Edens's

Recommended Fly Patterns

"Must-have" fly fishing patterns in descending order of importance:
| Name: | Colors: | Size(s): |
| --- | --- | --- |
| Clouser Minnow | Rust/Brown | 2-6 |
| Avalon Keel Crab | Purple/Black | 6-1/0 |
| Clouser Minnow | Red Foxtail Clouser | 2 |
| Borski Bonefish Slider | Tan/Natural/Olive | 2 |
| Clouser Minnow | chartreuse/white | 2 |
| Redfish & Speckled Trout Selection | N/A | |
Clouser Minnow
This fly is arguably the best all-around and most recommended saltwater fly ever tied.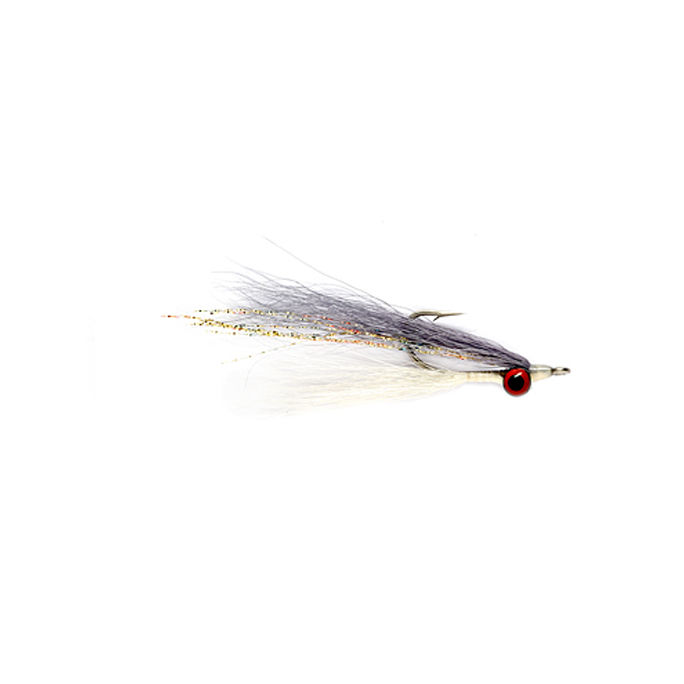 David Edens's

Recommended Gear
Description:
About St. Simons Island
The Golden Isles of Georgia, St. Simons Island, Jekyll Island, Sea Island and Cumberland Island, near Brunswick, GA offer some of the best year round fly/sight fishing for redfish on the east coast. Spring and early summer offer sight fishing for red fish and free floating triple tail. Fish for tailing red fish in the grass during full and new moon tides. Summer to late summer offer outstanding tailing red fishing on full and new moon tides Sight fishing to 25-30 lb Jack Crevalle as well as Tarpon. Red fish, Flounder and trout can be caught on oyster drops. Early Fall to Late Fall offers the best sight fishing for red fish. Early October can offer the best tailing red fishing of the year. Fall offers the best Speckled Trout and flounder fishing of the year. Jacks and Tarpon are around until September. Early Winter to Late winter offer amazing, clear water sight fishing to HUGE schools of red fish. St. Simons and the Golden Isles of Georgia are an undiscovered fly fishery. We have little to no fly fishing pressure compared to other destinations.
Nearest Airport:
Brunswick, GA/Jacksonville, FL
Bait Recommendations:
Fiddler Crabs in the grass