Fishing Outlook & Conditions
Capt. Dave Hunt's Tip of the Week
If you have old fly line why not think about upgrading to Orvis new fly line? The advantage is welded loops on both ends of the line which I really like no more nail knots! Also the line is stiff but supple and it has the line weight stamped on the line a win-win...
Tide data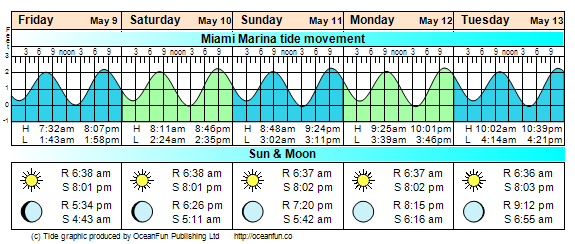 5-Day Outlook
as of 1/17/17
HIGH PRESSURE OFF THE SOUTHEASTERN UNITED STATES COAST WILL GRADUALLY WEAKEN THROUGH THE WEEK, LEADING TO LIGHTER AND MORE SOUTHERLY WINDS OVER THE WATERS. WINDS SHOULD REMAIN BELOW 15 KNOTS AND SEAS BELOW 5 FEET THROUGH THE WEEKEND.
Techniques & Tips
as of 1/17/17
Bonefish are on the flats in a big way right now with warm water, a client caught on fly three the other day sight fishing one was 13lbs. A 6-8wt is perfect with a pattern of your choice. Watch for tails-cruising fish or mudding fish. Present the fly so the bonefish finds it and if he eats get ready for a good ride. I like floating lines and 9ft leaders.
Current Conditions
as of 1/17/17
Windy/warmd.
Local Species
Available fall
tarpon/bonefish/baracuda/jacks/ladyfish
Capt. Dave Hunt's

Recommended Fly Patterns

"Must-have" fly fishing patterns in descending order of importance:
| Name: | Colors: | Size(s): |
| --- | --- | --- |
| Grand Slam Crab | white/chartruse | 1-1/0 |
| Tarpon Toad | brown/green | 1/0-2/0 |
| Lefty's Deceiver | tan/brown | 1-1/0 |
| deerhair poppers | white/green | 1/0r |
| sliders | brown | 1/0 |
| Clouser Minnow | green/tan | 1-1/0 |
| Barracuda Fly | white | 1/0 -3/0 |
| clouser with wire trace | green-white | 1/0 |
| various crab patterns | tan-brown | 1/0 |
Grand Slam Crab
This lifelike crab is a terrific saltwater fly fishing pattern.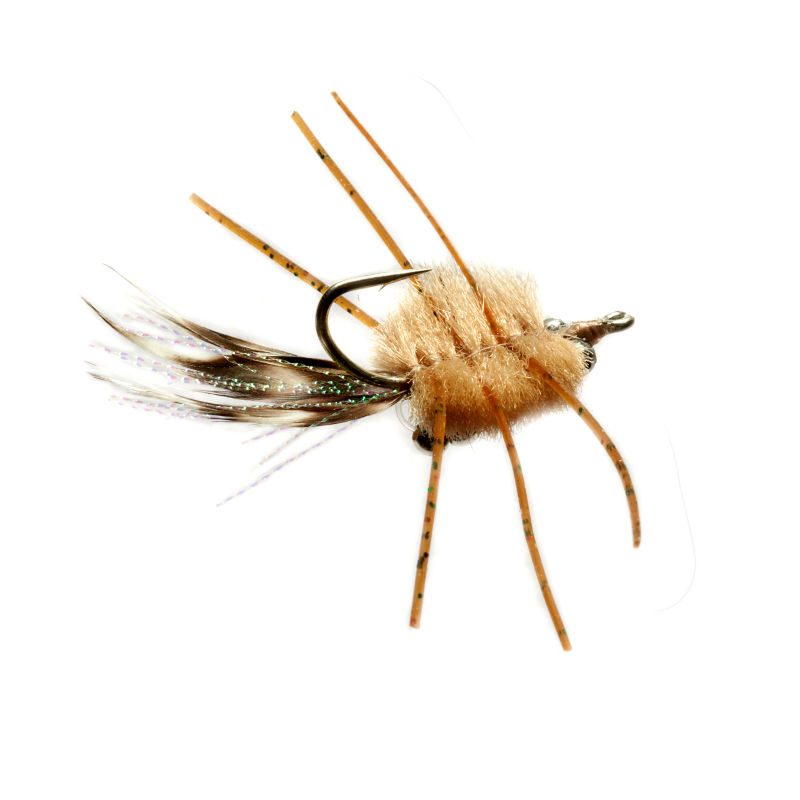 Capt. Dave Hunt's

Recommended Gear
Description:
About Southern Biscayne Bay & Key Largo
The 'Bay" in Biscayne National Park is a vast, shallow, tub-shaped area which runs in a north/south direction. It's northern tip, near downtown Miami, is an area of huge flats called the "safety valve." It is littered with small islands and flats and has a long stretch of mangroves along the western shoreline. A rocky arm of shoreline flats lie oceanside - starting north at the Ragged Keys and running south to Key Largo. Both shorelines are home to HUGE bonefish. You won't catch twenty fish a day like advertised for foreign destinations, but the fish of a lifetime is possible here with proper fly presentation. Huge permit also abound here and are often found tailing and mudding on the flats as well. In Spring, huge schools of tarpon glide and roll along the flats' edges - on the spring migration. Stake-out spots along on "fish highways," like Rhoads Key and Sands Cut, can provide serious pucker factor as schools of triple digit fish swim toward the bow - knocking knees are totally acceptable here! Swift, clear, oceanside currents comb the flats and surrounding coral reefs and 10,000 years of human history add to the area's mystic qualities
Nearest Airport:
miami/fl lauderdale international
Bait Recommendations:
shrimp/crabs .