Fishing Outlook & Conditions
The Saltwater Angler's Tip of the Week
Get out early and stay all day. Picking the right time to hit the flats will be key, so keep an eye on the tides.
Tide data
5-Day Outlook
as of 6/27/22
Summer rain showers along with light winds will be here for most of the next week. Hot and humid as well, so remember to keep hydrated.
Techniques & Tips
as of 6/27/22
Be able to side cast and comfortable with the "double haul". This will help you punch into the wind and lay your leader out better. Be safe!
Current Conditions
as of 6/27/22
Hello Anglers from The Saltwater Angler! Summer is finally here! Our typical weather patterns of lighter winds and daily rain showers will become the norm as our waters begin to heat up. As the flats start to warm up around mid-day, most species will move into deeper water. Getting an early start in the back country will be the key to getting shots at Bonefish, Jacks or even a Permit. Timing your trip with the incoming tide with small tan crab patterns will work with all three species. As the larger migratory Tarpon move further north, anglers will still have plenty of our juvenile fish around in the 20-50 lb. range. Along with the early morning bite, these tarpon can be targeted late in the afternoon as well. Offshore the Dolphin has been on fire! Many captains are reporting fish 25lb. and larger. Wahoo, Bonita's and some Tuna are also being landed regularly as well. The man in the blue suit (Blue Marlin) has been making some appearances too! Just getting a hook up with a Marlin and seeing it blast out of the ocean can make a memory for a life time. The grouper and yellow tail snapper have continued to bite well between 70-90 feet. Wishing all who venture out tight lines and fish boat side!!!
Local Species
Available Late winter
Bonefish

Permit

Tarpon

Jack Crevalle

Barracuda

Sharks

King Mackerel

Wahoo

Tuna and Cobia
The Saltwater Angler's

Recommended Fly Patterns

"Must-have" fly fishing patterns in descending order of importance:
| Name: | Colors: | Size(s): |
| --- | --- | --- |
| Orvis Tarpon Bunny | tan | 2 |
| Enrico's Tarpon Pinfish | Chart/white | 1/0 |
| Malzone's Purple Demon | tan, olive | 3/0, |
| Merkin Crab | white, chart | 2,4 |
| Skok StrongArm Crab | Tan | 2 |
| Kungfu Crab | Pink | 4 |
| Grand Slam Crab | various colors | 1/0 |
| Borski Bonefish Slider | tan | 1/0 |
| Midnight Minnow | White | 1/0 |
| Crease Flies | Black/red | 2/0 |
Orvis Tarpon Bunny
Tarpon fishing is a wild ride with this handsome fly on your line.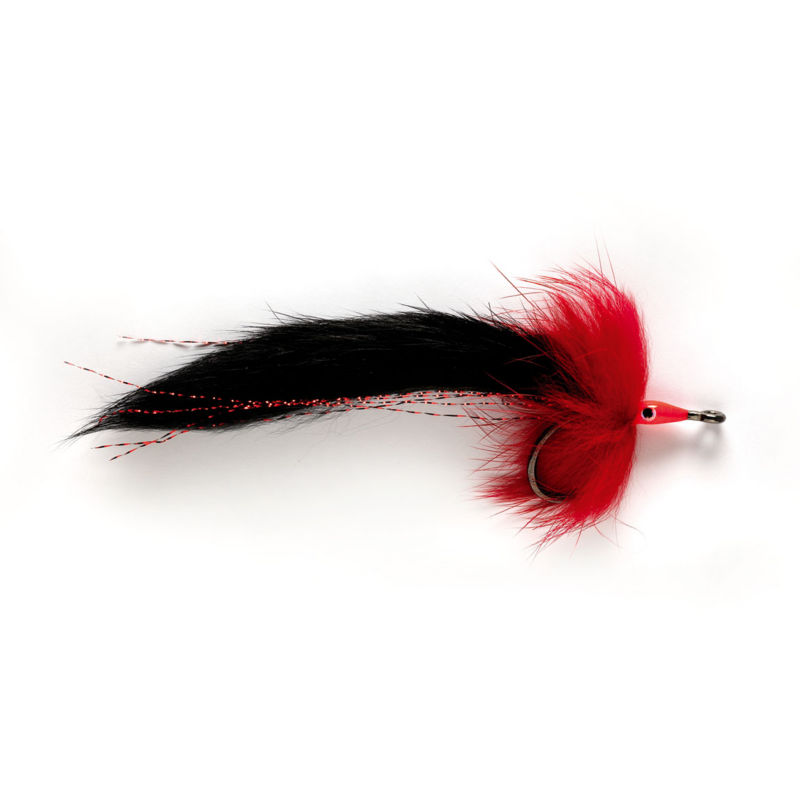 The Saltwater Angler's

Recommended Gear
Description:
About Florida Keys
The Florida Keys and Key West are home to the best saltwater fly fishing in the world. Bold statement, but it's true. Nowhere else can can you find such a wide diversity of species with such easy access. Our reefs and blue water are alive with hard hitting, hard fighting fish willing to take a fly, and our flats offer the incredible challenge of chasing the largest Permit, Bonefish and Tarpon in the world.
Nearest Airport:
EYW-Key West
Bait Recommendations:
Ballyhoo, Pilchards, Thread-fin Herring, flying fish, mullet, Pinfish, crabs, squid, and shrimp