Fishing Outlook & Conditions
The Saltwater Angler's Tip of the Week
Get out early for the schools of migratory Tarpon rolling through the Keys!
Tide data
5-Day Outlook
as of 6/6/23
The weather continues to be excellent with winds very low for the next week again.
Techniques & Tips
as of 6/6/23
Be able to side cast and comfortable with the "double haul". This will help you punch into the wind and lay your leader out better. Be safe!
Current Conditions
as of 6/6/23
June looks to bring more good fishing weather. The winds continue to be unusually mild for spring, averaging 5-9mph. The worm-hatch has finally come and gone and with it a good number of large female tarpon have moved north toward their spawning grounds along the southern coast of the US. The migratory Tarpon will continue to move through the Keys over the next few weeks. We still have a very large number of resident tarpons to target along with the juvenile fish that can range from babies to 70-80 lbs. Getting an early start just before daybreak will put you on the right path. The Atlantic side of Key West running west toward the Marquesas has been producing a good number of tarpons. Darker fly patterns will usually be your fly of choice for the early morning giving way to tan or lighter fly patterns as you move over different colored bottom. If using spin fishing gear, Hogy's work like champs in bone or black color. As for those targeting Bonefish and Permit, fishing has been on fire. The bones have been around in big numbers lately. The Permit are still mostly offshore after spawning but will start to move over the flats looking for tasty crabs. As for now, Tarpon are still top game this week!
Local Species
Available Spring
Bonefish

Permit

Tarpon

Jack Crevalle

Barracuda

Sharks

King Mackerel

Wahoo

Tuna and Cobia
The Saltwater Angler's

Recommended Fly Patterns

"Must-have" fly fishing patterns in descending order of importance:
| Name: | Colors: | Size(s): |
| --- | --- | --- |
| Orvis Tarpon Bunny | tan | 2 |
| Enrico's Tarpon Pinfish | Chart/white | 1/0 |
| Malzone's Purple Demon | tan, olive | 3/0, |
| Merkin Crab | white, chart | 2,4 |
| Skok StrongArm Crab | Tan | 2 |
| Kungfu Crab | Pink | 4 |
| Grand Slam Crab | various colors | 1/0 |
| Borski Bonefish Slider | tan | 1/0 |
| Midnight Minnow | White | 1/0 |
| Crease Flies | Black/red | 2/0 |
Orvis Tarpon Bunny
Tarpon fishing is a wild ride with this handsome fly on your line.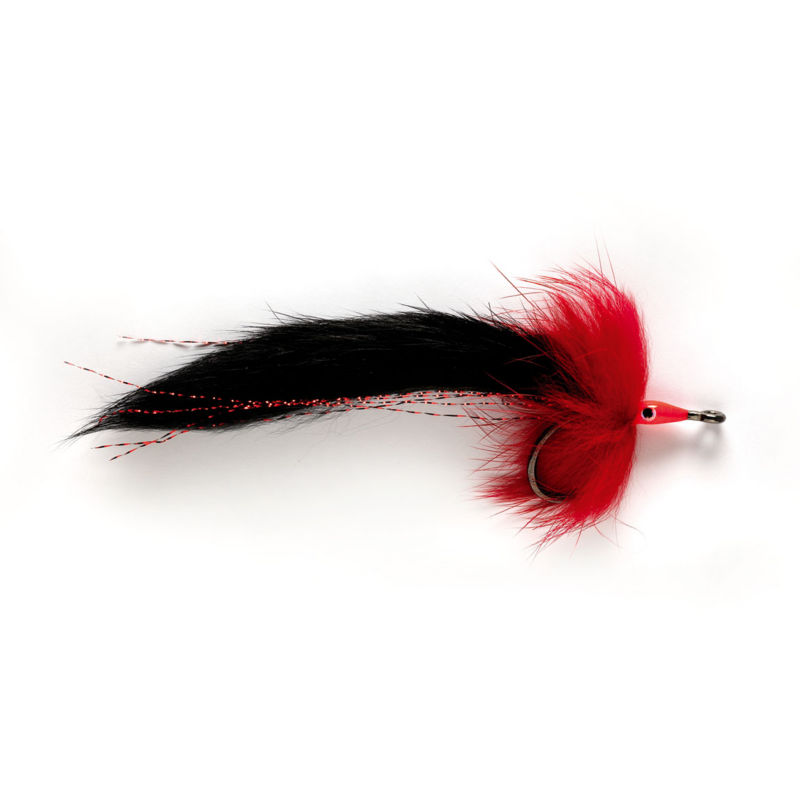 The Saltwater Angler's

Recommended Gear
Description:
About Florida Keys
The Florida Keys and Key West are home to the best saltwater fly fishing in the world. Bold statement, but it's true. Nowhere else can can you find such a wide diversity of species with such easy access. Our reefs and blue water are alive with hard hitting, hard fighting fish willing to take a fly, and our flats offer the incredible challenge of chasing the largest Permit, Bonefish and Tarpon in the world.
Nearest Airport:
EYW-Key West
Bait Recommendations:
Ballyhoo, Pilchards, Thread-fin Herring, flying fish, mullet, Pinfish, crabs, squid, and shrimp