Fishing Outlook & Conditions
Rouse Fly Fishing's Tip of the Week
Stripping buggers with a soft hackle dropper can be deadly right now.
Water Flow Data
5-Day Outlook
as of 6/6/23
Clear and sunny through the weekend! We have been catching some great fish up and down the river.
Techniques & Tips
as of 6/6/23
Streamers in higher flows. Buggy emergers in lower flows.
Local Species
Available January 1 - December 31
Brown trout

rainbow trout
Rouse Fly Fishing's

Recommended Fly Patterns

"Must-have" fly fishing patterns in descending order of importance:
| Name: | Colors: | Size(s): |
| --- | --- | --- |
| Rouse's J-Dub Sow Bug | tan | 14-16 |
| Tunghead Pheasant Tail Jig | N/A | 12-16 |
| TH Zebra Midge | N/A | 16-18 |
| Tunghead Prince | N/A | 12-16 |
| midges | variety | 18 |
| soft hackles | variety | 12-16 |
| Hawkins' Hat Trick | white,olive,black | 4 |
| Bead Head Hare's Ear Nymph | tan | 14 |
| egg patterns | variety | |
| San Juan worms | variety | 12-14 |
Rouse's J-Dub Sow Bug
One of the hot flies on Arkansas' White River, this sowbug imitation is sure to perform.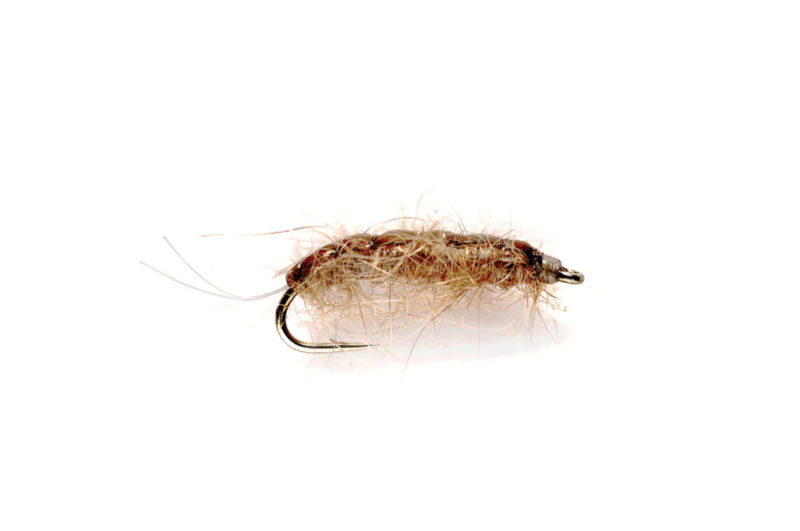 Rouse Fly Fishing's

Recommended Gear
Description:
About Little Red River
The Little Red River runs through the gateway of the Ozarks near Heber Springs, Arkansas. It is a tailwater. The dam creates a massive lake, Greers Ferry. Below Greers Ferry Dam you will find some of the country's best trout fishing. The Little Red rolls along 82 miles before it meets up with the White River. Roughly 45 miles of this are considered quality trout water. The river is full of a healthy population of rainbow trout. Some are wild, but most are stocked. The jewels of the famed Little Red are the brown trout. Our browns are an all wild population. Recently, the Little Red River was the home of the world record brown trout. Part of the Little Red's success is the abundant aquatic life. Most of these fish are getting fat on crustaceans, sow bugs, scuds, and crawfish. And of course, the larger browns enjoy a rainbow snack. We have a few hatches consisting of march browns and caddis that can deliver some dry fly fishing. Nymphing ends up being the standard for most. For those that are looking for large browns the Red is a streamer fisherman's delight. Come anytime of year. With constant water temperatures, the Little Red is a TRUE year round fishery.
Nearest Airport:
Heber Springs, AR (small aircraft) Little Rock, AR (commercial)
Hatches:
March brown Caddis Midge
Best Time to Fish:
Depends on water level and generation.
Best Stretch:
Check with dam 501-362-5150 to see when releases have started and ended. This will be a deciding factor on what the best stretch will be.
Best Access:
See above. JFK Park, Cow Shoals, Winkley Shoals, Libby Shoals, Pangburn Bridge.