Fishing Outlook & Conditions
TCO Fly Shop's Tip of the Week
LJ is low and clear. Terrestrial season is here, get those ants, beetles and greenie weenies dusted off. When nymphing be sure not to skip the fast shallow stuff! Carry a thermometer and PAY ATTENTION TO WATER TEMPS.
Water Flow Data
5-Day Outlook
as of 6/28/22
Please call for the most current weather and water levels. 814-689-3654
Techniques & Tips
as of 6/28/22
Tan caddis, Cahills, ISO's, and olives are bringing fish to surface when they hatch. Nymphing has produced consistently throughout the day. Nymph early, and hatches just before dark so stay late.
Local Species
Available All year
Brown Trout with occassional rainbows
TCO Fly Shop's

Recommended Fly Patterns

"Must-have" fly fishing patterns in descending order of importance:
| Name: | Colors: | Size(s): |
| --- | --- | --- |
| RS2 | N/A | 18-20 |
| Elk Wing Caddis | tan | 14-16 |
| Tunghead Soft Hackle Pheasant Tail | N/A | 14-16 |
| Tunghead Hare's Ear Grub | N/A | 12-16 |
| Slump Busters | olive | 4-6 |
| Walt's Worm | N/A | 10-16 |
| Quasimodo Pheasant Tail | N/A | 12-18 |
| Bead Head Flash Bugger | Olive | 6-12 |
RS2
A must have emerger fly pattern for any trout fisherman.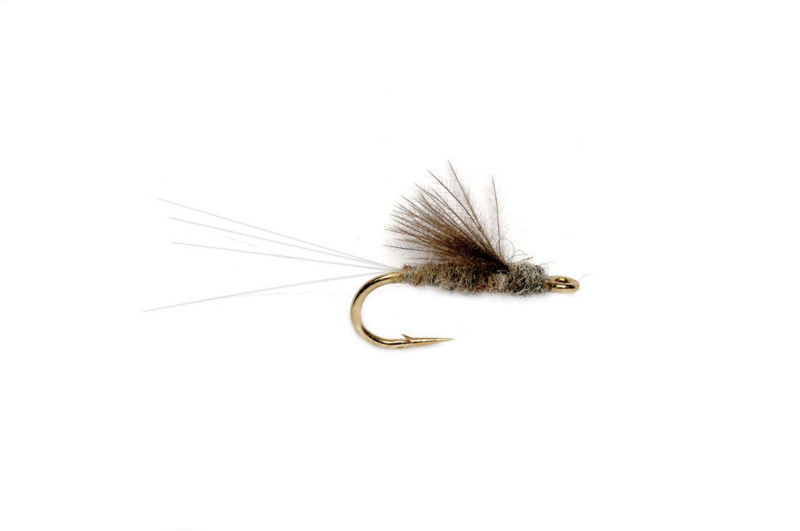 TCO Fly Shop's

Recommended Gear
Description:
About Little Juniata River
The Little Juniata River, a 35 mile tributary of Juniata River, begins humbly in Altoona when several small streams merge. Known locally as the "Little J" or simply the "J," the river flows northeast from Altoona through the Logan Valley. This part of the river is a freestone fishery for predominantly stocked trout, but that changes quickly when the Little J bends sharply southeast at the town of Tyrone. Below Tyrone, the Little Juniata flows against high limestone cliffs and receives in-flows from dozens of large limestone springs which cool the river and add nutrients. The river's deep, chalky-green pools and numerous riffles create the perfect environments to grow truly large trout. The J is a beautiful river, dotted with hand-cut stone railroad arches. But it becomes particularly scenic below Spruce Creek's convergence, as it flows through the roadless "gorge" section within Rothrock State Forest. 13.5 miles of the Little Juniata River, from the bridge at Ironville to its confluence with the Frankstown Branch near Petersburg, is regulated as All Tackle Catch and Release. This special protection ensures that the river's wild brown trout are able to thrive and attain proportions that are uncommon in the Northeastern U.S. The state stopped stocking fingerlings in the Little J and most of the river's fish are now wild.
Nearest Airport:
State College Airport (SCE)
Hatches:
ISO (10-12) Golden Stone (8-10) Tan Caddis (14-16) Black Caddis (16-18) BWO (18-20) Crane Fly (14-16) Midges (20-26)
Best Time to Fish:
early am or evenings
Best Stretch:
Spruce Creek to Barree
Best Access:
Rothrock State Forest, near Barree, PA - Spruce Creek bridge - Route 453 - River Road