Fishing Outlook & Conditions
The Lodge at Glendorn's Tip of the Week
Summertime conditions make great opportunities for prospecting. Fishing single dry flies or light dry dropper setups are preferred. Pack light and wet wade on cloudy or cooler days.
Water Flow Data
5-Day Outlook
as of 9/22/23
Flow is currently at 3.35 ft in Ridgway. Unseasonably warm weather is upon us. Expect fishing conditions and insect activity to be best in the morning before the temperatures warm up too much.
Techniques & Tips
as of 9/22/23
Using a wide variety of techniques will create different opportunities to catch fish in unique ways. As insect activity increases, fish will be less picky about how the your flies are presented. Techniques such as prospecting with dries, euro nymphing, dry.dropper, indicator fishing, and even streamer fishing can all of effective during this time of the year.
Local Species
Available Year around
Brown trout

Rainbow trout

Brook Trout

and Smallmouth bass
The Lodge at Glendorn's

Recommended Fly Patterns

"Must-have" fly fishing patterns in descending order of importance:
| Name: | Colors: | Size(s): |
| --- | --- | --- |
| Orvis CJ Nymph | all | 12,14,16 |
| TH Rubber-Legged Bugger | tan and gold | 4,6,8 |
| Bead Head Hare's Ear Nymph | Tan, Olive | 12, 14, 16 |
| Tunghead Breadcrust Nymph | Tan, Olive, Light Br | 14, 16 |
| Pheasant Tail | Natural | 16,18 |
| Soft Hackle PT Nymph | Natural | 14,16,18 |
| Krystal Bugger | All | 6 |
| Double Bunny | All | 6, 8 |
Orvis CJ Nymph
You're guaranteed to catch a lot of fish with one of these bead head nymphs.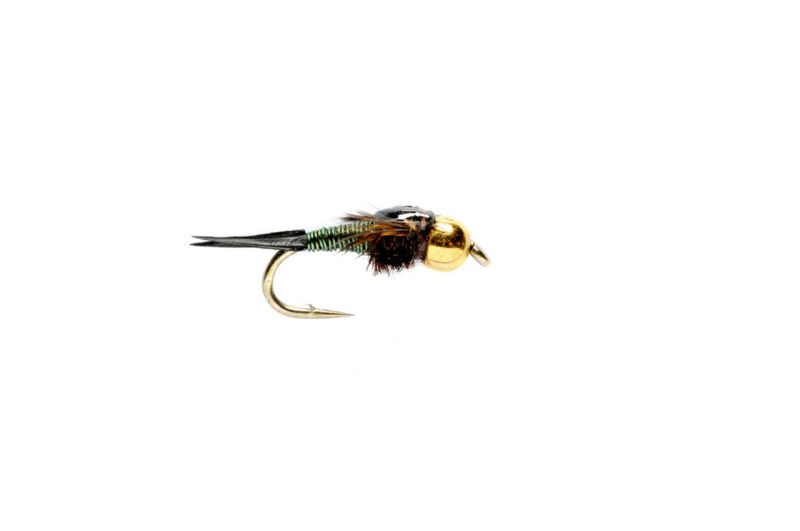 The Lodge at Glendorn's

Recommended Gear
Description:
About Clarion River
Near Ridgway Pennsylvania this scenic river is great to fly fish and canoe.
Nearest Airport:
Bradford, PA
Hatches:
Caddis, Hendrickson mayflies, Sulphur mayflies, Blue-winged olive Mayflies, Yellow sallie stoneflies
Best Time to Fish:
All day
Best Stretch:
Catch and Release Project
Best Access:
Ridgway, PA