Fishing Outlook & Conditions
Kalil's Upstate Outfitters's Tip of the Week
STREAMERS FISHED VERY DEEP AND SLOW IN BIG POOLS BASS AND PIKE FISHING CAN BE A GREAT OPTION IN THIS RIVER SYSTEM.
Water Flow Data
5-Day Outlook
as of 3/13/23
Daytime low in the teens, evening lows in the single digits, sun, clouds ,snow through the week.
Techniques & Tips
as of 3/13/23
Stonefly nymphs fished very deep.
Local Species
Available Catch & release areas all year/April 1 - October 15 (Prime: May 5 - October 10)
Trout

salmon

steelhead

bass

pike

walleye

and many other species
Kalil's Upstate Outfitters's

Recommended Fly Patterns

"Must-have" fly fishing patterns in descending order of importance:
| Name: | Colors: | Size(s): |
| --- | --- | --- |
| Cone Head Marabou Muddler | White | 8 |
| Bead Head Giant Stone | Gold | 6 |
| Foam Park Hopper | Light | 10 |
| Bead Head Rubber-Legged Pheasant Tail | N/A | 12 |
| Zug Bug | N/A | 14 |
| Golden stonefly nymphhh | N/A | 10 |
| Travis Para Ant | N/A | 10 |
| Stimulator | Yellow/Orange | 10 |
| Isonychia nymph & dry | N/A | 12 |
| Black Ghost Streamer | N/A | 8 |
Cone Head Marabou Muddler
This muddler fly works well in big rivers and fast streams.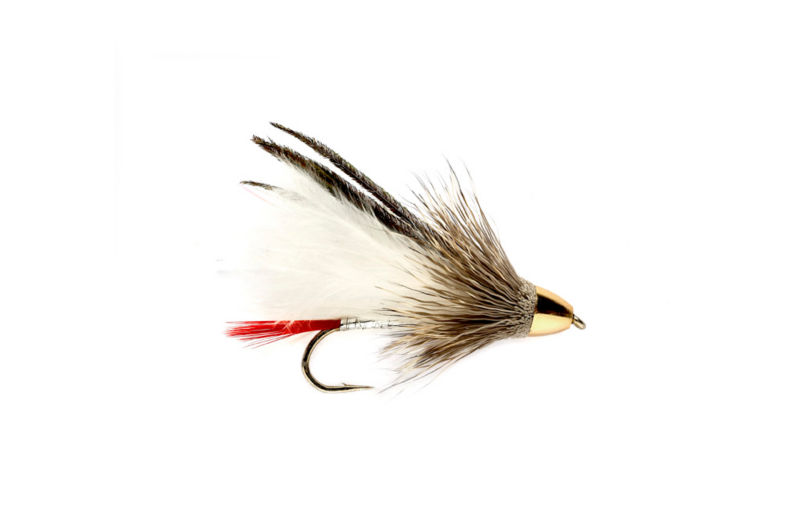 Kalil's Upstate Outfitters's

Recommended Gear
Description:
About Saranac River
With two catch, and release areas, plenty of public access, multiple special regulations sections, the Saranac has no lack of angling opportunities. Spoken of in many classic pieces of angling literature dating back to the early 1900's, the Saranac receives little mention today. Often referred to as the little brother to the Ausable. This could not be further from the truth. The Saranac is a mighty river with many faces to show. Beginning its path in the High Peaks a few miles from the headwaters of the Ausable, the Saranac flows through the village of Saranac Lake. With its several hydroelectric dams along its way, the first one beginning in the village of Saranac Lake setting the stage for many wonderful surprises along its path to the mouth of the river at Lake Champlain. Arguably the Saranac has benefited from these dams where often you will find both warm, and cold water species intermingling together. The variety, abundance of food, and feeding habits of fish in the Saranac will bewilder the most seasoned anglers. Big wide pocket water, gentle riffles of a mid size trout stream, slow flats of warm water predators, solitude is not far on this water for both angler, and fish. This is truly a land of solitude for many giant fish that will never see a fly, and this guides favorite waters for sure.
Nearest Airport:
Lake Clear 20 miles Albany 2 1/2 hrs Burlington 2 1/2 hrs
Hatches:
Blue wing olive Isonychia Tan & grey caddis Yellow stones Hoppers Ants
Best Time to Fish:
Mid day
Best Stretch:
Catch and release areas, special regulations sections
Best Access:
Rt 3