Fishing Outlook & Conditions
Jay Aylward's Tip of the Week
Small bugs subsurface have been getting it done. We have been seeing some sporadic risers since the last cold snap. These guys have been a challenge these days, but I would be ready with midge cripples, emergers, and small spinners. This is a super fun place to spot and stalk trout, be slow, stealthy, and intentional with your presentations. If you are stalking individual fish try a light weight nymph behind a small split shot. www.handmadeangler.com Be aware of COVID-19 restrictions, this river gets super busy so be aware of your social distance.
Water Flow Data
5-Day Outlook
as of 5/4/21
Keep your eye out for Early season Blue wings.
Techniques & Tips
as of 5/4/21
I would stick to the light line nymphing techniques. Be aware of any Covid-19 restrictions that may apply.
Current Conditions
as of 5/4/21
Keep your eye out for Early season Blue wings.
Local Species
Available Open year-round
Trout
Jay Aylward's

Recommended Fly Patterns

"Must-have" fly fishing patterns in descending order of importance:
| Name: | Colors: | Size(s): |
| --- | --- | --- |
| Sparkle Dun | N/A | |
| Pale Morning Dun Thorax | N/A | |
| Dave's Cricket | N/A | |
| Flying Ant | N/A | |
| Bead Head Prince | N/A | |
| Lightning Bug | N/A | |
Sparkle Dun
A must-have in every box of trout flies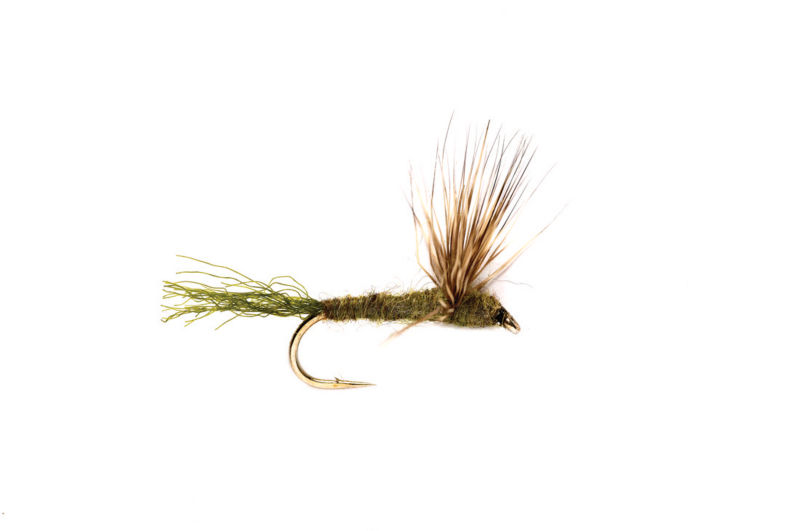 Jay Aylward's

Recommended Gear
Description:
About Swift River
The Swift River is the outflow of the Quabbin reservoir, and is a bottom released body of water and remains cold year round. This ultra-gin clear river offers challenging opportunities for above average browns, bows, and brookies. The clarity of the water makes it look shallower than it is. Small flies and light tippets are key on this river. It sees a lot of pressure and the fish are educated. BE patient and persistent and you will be landing fish over there.
Nearest Airport:
Boston
Hatches:
BWO's Midge's Sulphers Hoppers/crickets Tricos
Best Time to Fish:
Early and late
Best Stretch:
Above the Rt. 9 Bridge
Best Access:
Route 9 Bridge