Fishing Outlook & Conditions
Dave Pecci's Tip of the Week
.
Tide data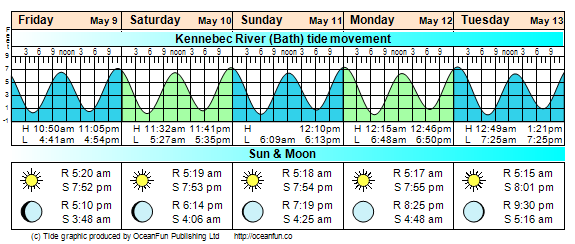 5-Day Outlook
as of 3/21/23
We have ended our guiding season on the Kennebec for this year. Thank you all for your business and your reading of my reports.
Techniques & Tips
as of 3/21/23
.
Current Conditions
as of 3/21/23
There are less striper in the river now than in August. Finding them is key.
Local Species
Available Late May through October
Striped bass

bluefish
Dave Pecci's

Recommended Fly Patterns

"Must-have" fly fishing patterns in descending order of importance:
| Name: | Colors: | Size(s): |
| --- | --- | --- |
| Burk's Hot Flash Minnow | natural | 1/0 |
| Bucktail Deceiver | Olive / White | 1/0 |
| Clouser Minnow | Chart | 1 |
| Cowen's Mullet | N/A | 2 |
Burk's Hot Flash Minnow
Catch big salt water fish with this baitfish fly pattern.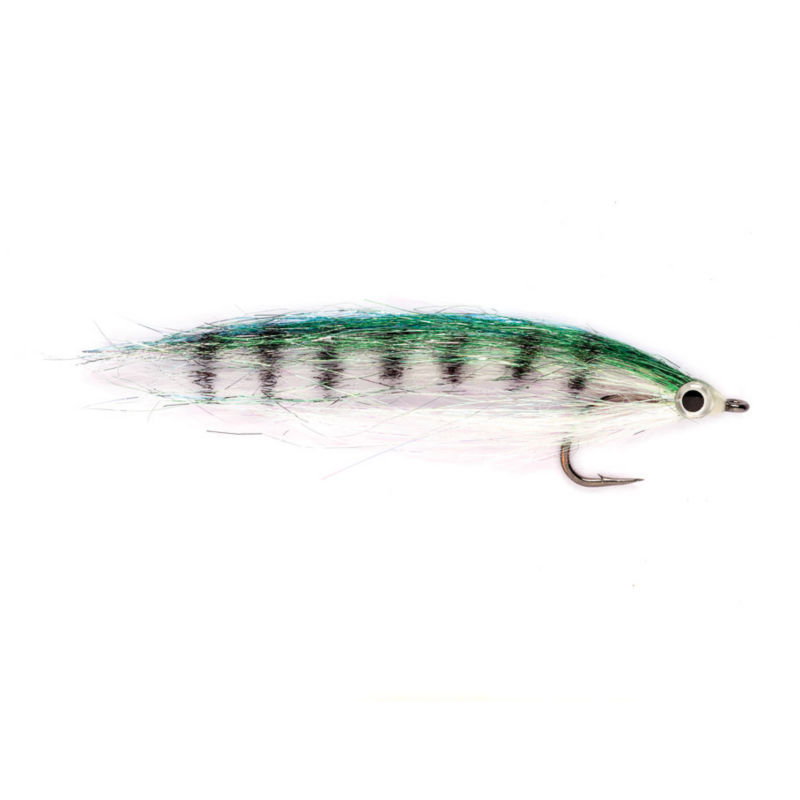 Dave Pecci's

Recommended Gear
Description:
About Kennebec River Estuary
The Kennebec Estuary is located in Midcoast Maine. Carrying 30% of the state's freshwater run off it is one of the largest and most important estuaries in the Northeast. The Kennebec is home to America's most northern native populations of striped bass, Atlantic sturgeon, carp, American eel, alewives and blue back herring. Migratory species such as bluefish, mackerel, pollock, sand eels, Atlantic herring, and menhaden call the Kennebec their summer home. Merrymeeting Bay is the most expansive tidal marsh north of the Chesapeake Bay. Substantial tidal ranges and a tremendous variation in structure provides for a diverse fishing opportunities. Everything from sight fishing to dredging the rips with Depth Charge lines can be done on any given day. The rugged beauty of the rocky coast, the miles of pristine beaches and the wooded shores of the mighty Kennebec set the tone for a world class fishing trip. During the months of May & June the Kennebec is catch and release only providing some of the very best striped bass fishing on the East Coast. July - September striped bass fly fishing is also excellent. In July the bluefish show up along the coastal islands and beaches along with school sized (footballs) bluefin tuna offshore. August & September is the time to try your luck at offshore fishing for shark. Blue shark with the occasional mako mixed in cruise the cool waters of the Gulf of Maine.
Nearest Airport:
Portland International Airport (PWM) 45 minutes Boston (BOS) 2 hours
Bait Recommendations:
Sand Eels, River Herring, Alewives, American Eels, Pogies, Whiting, Mackerel.