Fishing Outlook & Conditions
Orvis Westlake's Tip of the Week
Keep an eye on weather forecast USGS gauges before you fish. Cover water until you find fish and then slow down to pick pools apart. Steelhead and Smallmouth will favor similar water.
Water Flow Data
5-Day Outlook
as of 5/24/23
Vermilion is on the drop. Water temps are increasing and lake run smallmouth bass are beginning to head up river. A little rain helped, but check the USGS gauges during this warming trend.
Techniques & Tips
as of 5/24/23
Spring is a great time to fish streamers on an active retrieve. Fresh steelhead tend to key into pearlescent baitfish patterns, switching over to more neutral colors as they sit in the rivers. Minnow and crayfish offerings effective for smallmouth.
Local Species
Available Spring
steelhead/Smallmouth
Orvis Westlake's

Recommended Fly Patterns

"Must-have" fly fishing patterns in descending order of importance:
| Name: | Colors: | Size(s): |
| --- | --- | --- |
| Bead Head Flash Zonker | White | 4,6,8 |
| Krystal Bugger | White, Purple, Chart | 8,10, 12 |
| Schultzy's S3 Sculpin | Black, Olive | 2 |
| Conehead Bunny Muddler | Black, Brown, Whit, | 6, 8 |
| Near Nuff Sculpin | Tan, Olive | 6 |
| Clouser Minnow | White/Olive, White/Gray | 6 |
| Hawkins Triple Double | Olive | 4 |
Bead Head Flash Zonker
When fishing for bass, this pattern fills the need for an all-purpose big fish fly.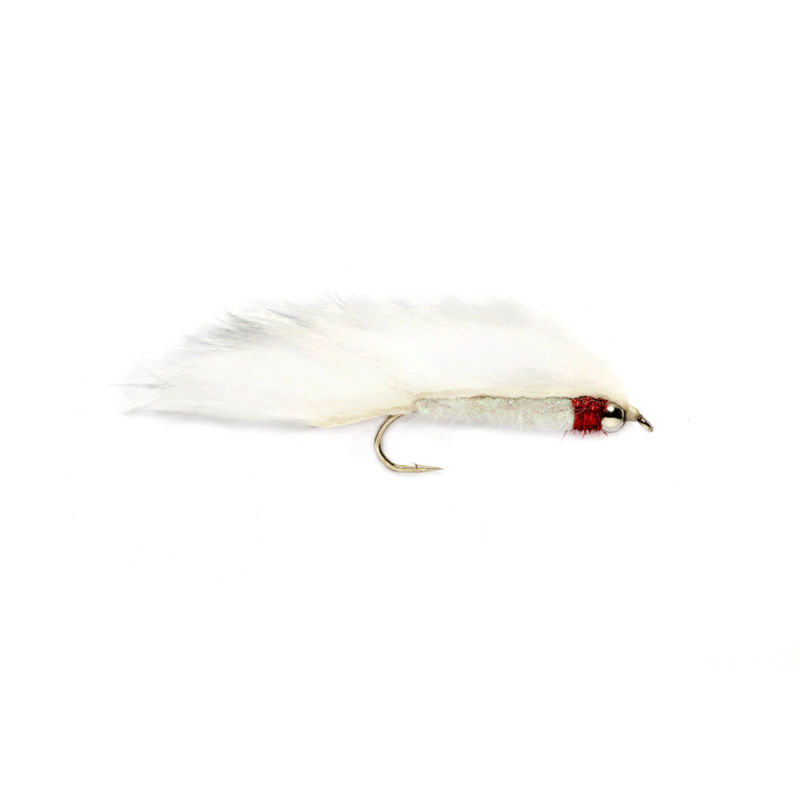 Orvis Westlake's

Recommended Gear
Description:
About Vermilion River
The Vermilion River our best Tributary in western Ohio, winds its way through urban areas, rural lanscapes, valleys, and gorges on the way to Lake Erie. The " V" gets excellent returns of Spring run of Steelhead and Smallmouth Due to the management efforts of the Ohio Division of Wildlife the Vermilion River has become a solid spring steelhead fishery. The Vermilion River is also classified as one of Ohio's Wild and Scenic Rivers. This river fishes best with flows between 100-250 cfs.
Nearest Airport:
Cleveland Airport, Detriot Metro
Hatches:
Baitfish and sculpins are the primary food source for fish in the river. Stoneflies, eggs, and woolly buggers are a good bet as well.
Best Time to Fish:
morning/evening
Best Stretch:
Lower to middle river access points
Best Access:
Metro Parks