Fishing Outlook & Conditions
Orvis Westlake's Tip of the Week
Smallmouth are in and feeding aggressively!! Fishing in the morning and evening is your best opportunity to throw poppers. Baitfish patterns will up you on fish all day long. Just look for structure where the fish are hiding.
Water Flow Data
5-Day Outlook
as of 5/18/22
Warmer Temps are on the way for the weekend. Rain is on and off the week to come, but it's needed rain with the low water levels.
Techniques & Tips
as of 5/18/22
Stripping streamers is your best success!
Local Species
Available Spring
Smallmouth
Orvis Westlake's

Recommended Fly Patterns

"Must-have" fly fishing patterns in descending order of importance:
| Name: | Colors: | Size(s): |
| --- | --- | --- |
| Schultzy's S3 Sculpin | Brown | 4 |
| Schultzy's Single Fly Cray | Olive | 4 |
| Hawkins Triple Double | Brown | 4, |
| Schultzy's S4 Sculpin | Tan, Olive | 2 |
| Jan's Carp Tickler | Olive | 6 |
| Little Rascal | White, White/Olive | 6,8,10 |
Schultzy's S3 Sculpin
Trophy fish fall for this deadly sculpin fly every time.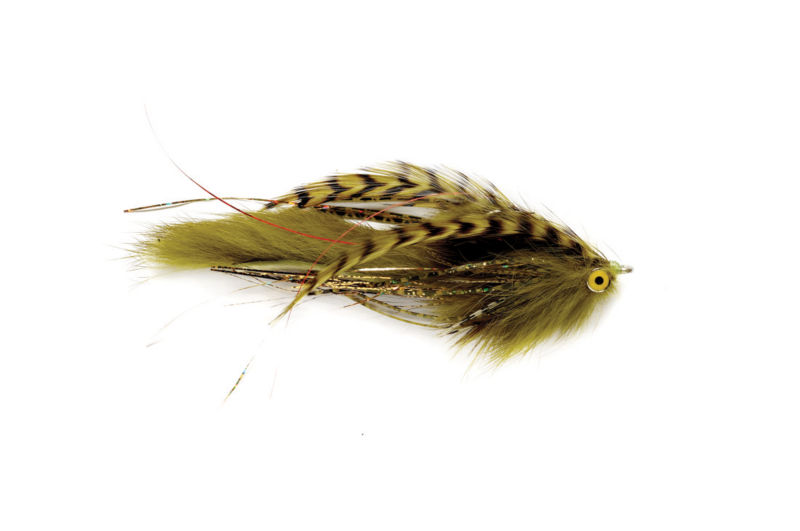 Orvis Westlake's

Recommended Gear
Description:
About Grand River
The Grand River has over 50 miles of fishable water, which winds its way through urban areas, rural lanscapes, valleys, and gorges in Ohio. The " Grand" gets excellent returns of both Fall Pennsylvania strain steelhead and Spring run Manistee Strain Steelhead. Due to the managment efforts of the Ohio Division of Wildlife the Grand River has become a solid steelhead fishery, with great public access, and a solid steelhead fishery from October to May. The Grand River is also classified as one of Ohio's Wild and Scenic Rivers. The Grand also provides outstanding warmwater fly fishing! Excellent populations of smallmouth bass, some stretching to 18 inches or better, make streamer and topwater fishing exciting all summer. Carp, panfish and musky are all possible catches as well.
Nearest Airport:
Cleveland Airport, Erie International
Hatches:
This fishery is based off of subsurface activity, and there are no key hatches. Matching baitfish (Emerald Shiners, sculpin and crawfish) is more important.
Best Time to Fish:
Late morning/Early afternoon
Best Stretch:
Lower river
Best Access:
Lake Metroparks Public Access Points