Fishing Outlook & Conditions
Driftless Flyfishing Co.'s Tip of the Week
Forestville State park is uncrowded and awesome. Tributaries are clear in the park. Open for catch and release in Forestville State park and City of Preston year round. All open for catch and release. Stay Safe!
Water Flow Data
5-Day Outlook
as of 9/19/22
. Beeauitiful!
Techniques & Tips
as of 9/19/22
Streamers, nymphs deep. Some caddis and various mayflies
Local Species
Available Open for season 2022
Rainbow

Brown Trout
Driftless Flyfishing Co.'s

Recommended Fly Patterns

"Must-have" fly fishing patterns in descending order of importance:
| Name: | Colors: | Size(s): |
| --- | --- | --- |
| Tunghead Pheasant Tail | Classic | 12-18 |
| Elk Wing Caddis | Classic | 12-18 |
| Gold Bead Hare's Ear Nymph | grey | 16-14 |
| Adams Parachute Dry Fly | all | 14-10 |
| Baby Brown trout | classic | 12-14 |
| Cone/bead head wooly bugger | black/grey | 12-14 |
| Schroeder's Hi-Vis Hopper | dark | 20-22 |
| Woolly Bugger | tan | 10-12 |
Tunghead Pheasant Tail
Adding tungsten beads to mayfly patterns is relatively new.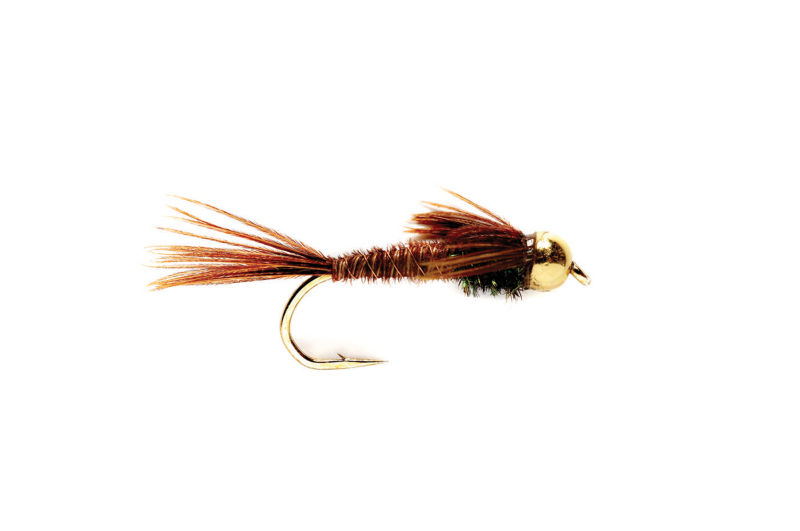 Driftless Flyfishing Co.'s

Recommended Gear
Description:
About South Branch Root River
The South Branch of The Root River is listed as one of the 100 top trout streams in the USA. It begins at Mystery Cave/Forestville State Park and winds through beautiful bluffs and agricultural land until it meets the North Branch below Lanesboro to form The Main Branch of The Root River. It is a designated trout stream the entire length with some spring creeks joining along the way. All are designated trout streams have some special regulations including catch and release water. Check the DNR web site or get the reg book for special regulations. The South Branch is open year round for catch and release and year round In Forestville State Park and City of Preston.
Nearest Airport:
Rochester, Mn
Hatches:
South Branch open for the season.
Best Time to Fish:
early and late
Best Stretch:
Forestville State Park to Old Barn resort
Best Access:
Preston, Mn.