Fishing Outlook & Conditions
Pere Marquette Lodge's Tip of the Week
Steelhead are in the river.
Water Flow Data
5-Day Outlook
as of 3/27/23
Mid 40's this week
Techniques & Tips
as of 3/27/23
Egg flies and stone flies are the way to go when chucking and ducking but for swinging, big black intruder patterns are the way to go.
Local Species
Available Year Round with seasonal periods around the fish weir.
Steelhead

Trout

and Salmon
Pere Marquette Lodge's

Recommended Fly Patterns

"Must-have" fly fishing patterns in descending order of importance:
| Name: | Colors: | Size(s): |
| --- | --- | --- |
| Steelhead Hammer | natural | 8-12 |
| Rubber Grub Nymph | N/A | 4-8 |
| March Brown Wet | N/A | 4-8 |
| Bead Head Woolly Bugger Streamer | black | 2-6 |
| Master Splinter | Black/White | 1-2 |
| Guipsy King | Natural/purple | 6 |
| Cone Head Muddler Minnow | N/A | 1-4 |
| Mike's Meal Ticket | White | 4 |
Steelhead Hammer
Catch the attention of steelhead with these vibrant steelhead mayfly nymphs.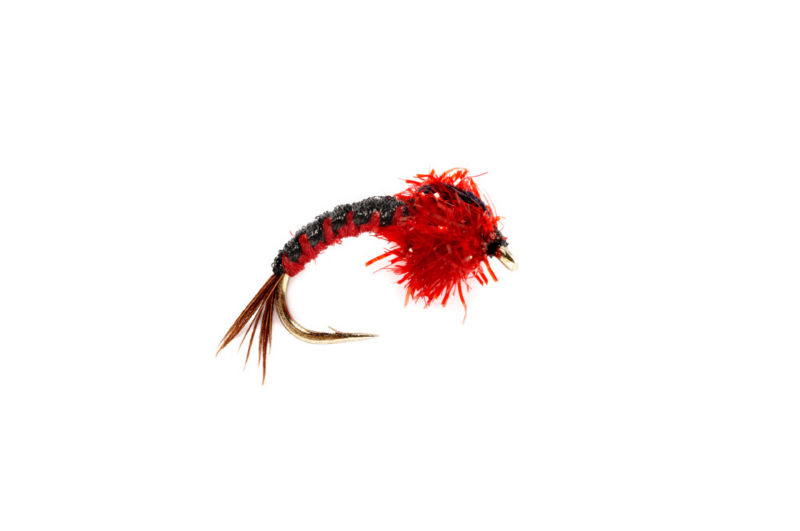 Pere Marquette Lodge's

Recommended Gear
Description:
About Little Manistee River
The Little Manistee River is also one Michigan's blue ribbon claims to fame. Our migratory fish runs are earlier on this river than most. The mighty King Salmon start showing up around late August and take over the river by the tens of thousands until mid October. Fall Steelhead come up the river to feed on the King's caviar, these fish are explosive and acrobatic this time of year. March and April we are visited by thousands of spawning Steelhead. If you are not a migratory fisherman not to worry. But keep in mind this is also one of the best times to clean up on big trout. You see our trout grow to exponential size hanging out behind the spawning fish gorging on eggs four months out of the year. Prolific hatches and night time fishing produce life time achiever trout. If your not a night time fisherman the terrestrial hatches in July and August can produce some great fishing while you work on your tan wet wading. We have lodging available near the river. www.pnlodge.com
Nearest Airport:
Grand Rapids Gearld R Ford, Michigan
Hatches:
Eggs Stone Flies
Best Time to Fish:
Early morning and late at night during the wiching hour.
Best Stretch:
Weir
Best Access:
Weir