Fishing Outlook & Conditions
Freestone Outfitters's Tip of the Week
The water remains stained and off color around Morrison, the fishing has still been fair along Bear Creek. Fish are actually being fairly picky and we are getting more fish on smaller midge and baetis imitations.
Water Flow Data
5-Day Outlook
as of 8/28/14
Bear Creek should remain fine, but with as many storms as we've been getting the creek will likely be dirty for the week.
Techniques & Tips
as of 8/28/14
Nymph Fishing and dry-dropper fishing
Local Species
Available March-October
Freestone Outfitters's

Recommended Fly Patterns

"Must-have" fly fishing patterns in descending order of importance:
| Name: | Colors: | Size(s): |
| --- | --- | --- |
| Chernobyl Ant | black | 10 |
| Sparkle Dun | olive | 16, 18 |
| Bugmeister | peacock | 10 |
| Rojo Midge | black | 18 |
| TH Cased Caddis | brown | 14 |
| Higa's S.O.S. | black | 18 |
Chernobyl Ant
This foam ant and hopper fly is great as an indicator with any type of nymph hanging below it.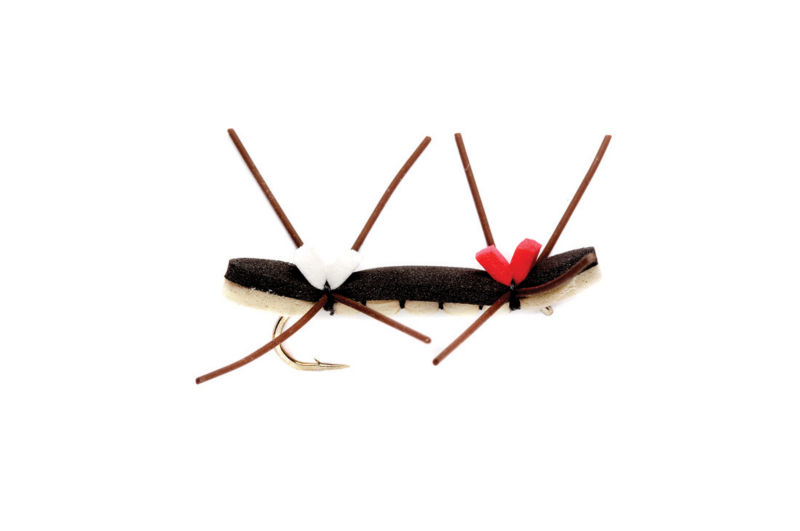 Freestone Outfitters's

Recommended Gear
Description:
About Bear Creek
Bear Creek offers a fantastic option for anglers in the Colorado Front Range area to get out for a quick and easy day fishing to healthy eager fish. Predominantly pocket water fishing for smaller to mid-sized brown trout, this fishery is best fished with dry-dropper setups and provides great sport for a few hours or a full day.
Nearest Airport:
Denver International Airport
Hatches:
Caddis, Terrestrials, small stoneflies, PMDs, BWO's Midges
Best Time to Fish:
Morning
Best Stretch:
Around and below Evergreen