Fishing Outlook & Conditions
Capt. Dave Hunt's Tip of the Week
If you have old fly line why not think about upgrading to Orvis new fly line? The advantage is welded loops on both ends of the line which I really like no more nail knots! Also the line is stiff but supple and it has the line weight stamped on the line a win-win...
Tide data
5-Day Outlook
as of 1/17/17
HIGH PRESSURE OFF THE SOUTHEASTERN UNITED STATES COAST WILL GRADUALLY WEAKEN THROUGH THE WEEK, LEADING TO LIGHTER AND MORE SOUTHERLY WINDS OVER THE WATERS. WINDS SHOULD REMAIN BELOW 15 KNOTS AND SEAS BELOW 5 FEET THROUGH THE WEEKEND.
Techniques & Tips
as of 1/17/17
Some snook and redfish have been in the park, grab a 6-8wt and pole the flats looking for tails , mud's and cruising fish. Cast well ahead of the fish and strip the fly or twitch the fly when the fish gets close. A bait fish pattern like a deceiver or clouser is perfect in a color to match the water. Dont prolong the fight since many sharks are in the ENP area.
Current Conditions
as of 1/17/17
Windy but warm go fish.
Local Species
Available winter
redfish/snook/tarpon/trout/bonefish others
Capt. Dave Hunt's

Recommended Fly Patterns

"Must-have" fly fishing patterns in descending order of importance:
| Name: | Colors: | Size(s): |
| --- | --- | --- |
| Orvis Tarpon Bunny | green | 1/0 |
| Lefty's Deceiver | white/green | 1/0/ or2/0 |
| Grand Slam Crab | tan-brown-green | 1-1/0 |
| clousers | white/blue | 1/0 |
| everglades minnows | white/green | 1/0 or 1's |
| Clouser Minnow | white/chart | 1/0 |
| Tarpon Toad | tan-green | 1/0 or 2/0 |
| bendbacks | brown/black | 1 |
| various tarpon flies | white/black/olive | 1/0 |
Orvis Tarpon Bunny
Tarpon fishing is a wild ride with this handsome fly on your line.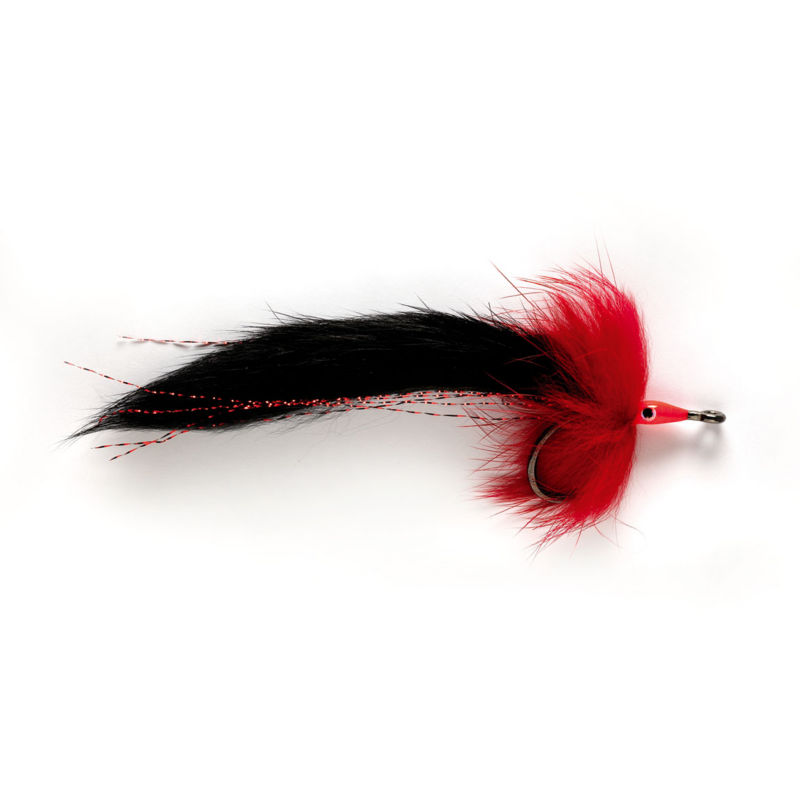 Capt. Dave Hunt's

Recommended Gear
Description:
About Florida Bay
Florida Bay, an integral part of Everglades National Park, is one of the most diverse fisheries on the planet, providing amazing saltwater fly fishing opportunities .Where else can you see tarpon, bonefish, permit, redfish and snook, on the same flat? The park's backcountry, known as "Out Back," is made up of brackish water estuaries and lakes. It hosts several mangrove varieties whose root systems provide homes to saltwater game fish including snook, redfish and tarpon as well as freshwater largemouth bass. One can blind cast or sight fish along the edges of the mangroves or various mudflats found scattered throughout the Bay. The area locally known as "Out Front" located south of Flamingo, is less brackish, and thus clearer. It is home to sight fishing at its best. Thousands of wading birds comb the flats during low tide as osprey dive for mullet in the channels. It's not uncommon to see crocodile, manatee or big sharks. Tarpon - often weighing over 100 lbs, can be found "laid up," tailing, or cruising the shallow water flats. Redfish, snook and seatrout offer great sight-fishing opportunities. A "slam" (tarpon/bonefish/permit or redfish/snook/tarpon) or a "grand slam" (four species) is a distinct possibility here.
Nearest Airport:
fort lauderdale/miami international
Bait Recommendations:
Mullet, shrimp, crabs and minnows...